As stated by others before me, G/SC-004 is a relatively easy summit to access as the approach roads are already at +300m with only another +20m of altitude to walk in order to arrive at this summit. I chose to park at the small lay-by (nb; long enough for maybe 4 cars) on Castlemaine and located just east of the junction with B3170. I then walked back to the gate / parking spot suggested by G4OBK in previous posts. From here, the walk is across open land until the final stretch where the activation zone itself is off the track and quite boggy in places.
Whilst it's very easy to get to the activation zone, the trig itself is well hidden in the woodland.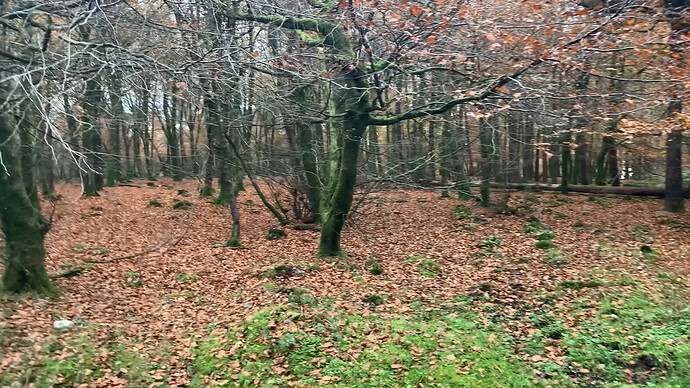 So, without any GPS equipment with me I gave up after 10-15mins of searching around and set up the FT-817 & 2m slim jim by a fence that borders the activation zone.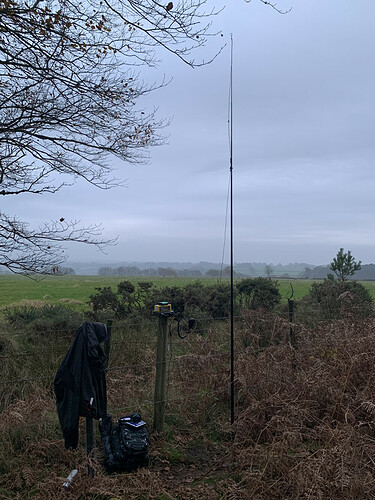 This is where the slog really began as after some 15mins of calling CQ on 145.500 there were still no takers. Progress was very slow and it took just under 2hrs to make the four QSOs required to activate the summit. Luckily for me, my fourth and last QSO was a S2S with M0OVW/P over at May Hill (G/WB-019) in S. Wales - this proved to be a great way to end the session and I headed back to the car as the light faded and the mist began rolling in.
73 de M0XPO