Alex and I took some time out from DIY on this Bank Holiday Monday to visit a local SOTA summit, Whitbarrow Scar. It is one of the outlying fells of the Lake District and is a Nature Reserve. On our ascent we encountered some very friendly cows and calves.
The predominant westerly wind plays havoc with the local vegitation:
There were also friendly cattle on the top, one of which Alex named the 'Koala Cow'. There were plenty of 'nice' insects such as bumble bees and butterflys enjoying the summer weather.
Band conditions were pretty terrible - which I was helpfully informed about by a chaser on 20m - it is always good to know that there is a chance it isn't summit brain when you check the antenna connection for the umpteenth time. I moved from 20m to 80m then 40m and 2m local. At the end I threw up my new high-HF quadbander and managed the first 17m QSO from the summit.
Great to have a chat with Rob @G4RQJ who I've not spoken to for a while and got me into this crazy game.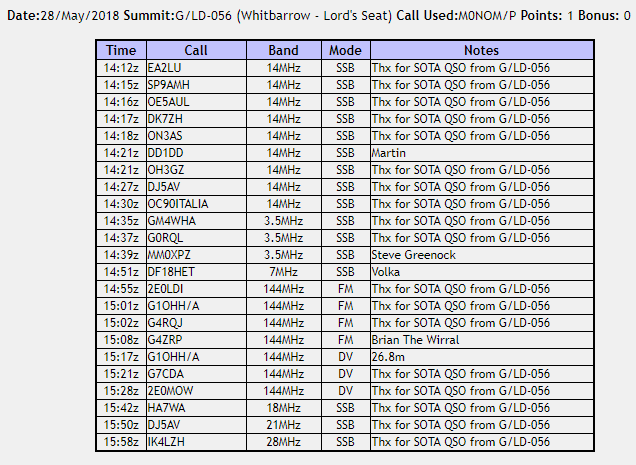 Tomorrow the Morecambe Bay Amateur Radio Society is having a SOTA evening on Gummer's How (which you get great views of from Whitbarrow) - it'll be kicking off around 19:00 UTC so we would appreciate the contacts.
I'll leave you with a couple more photos.
Thanks to all the dedicated chasers, 73. Mark. M0NOM