I have to get out again!
SOTA is addictive… many know that.
The last few weeks of heat have been horrible for me. I don't tolerate it well at all! One day (Aug. 6) was much cooler and I took advantage of it. On Aug. 10, I stopped the activity in the early afternoon… it was too hot for me… and I was totally exhausted. Weather with temperatures above 25 °C is just not for me.
But now: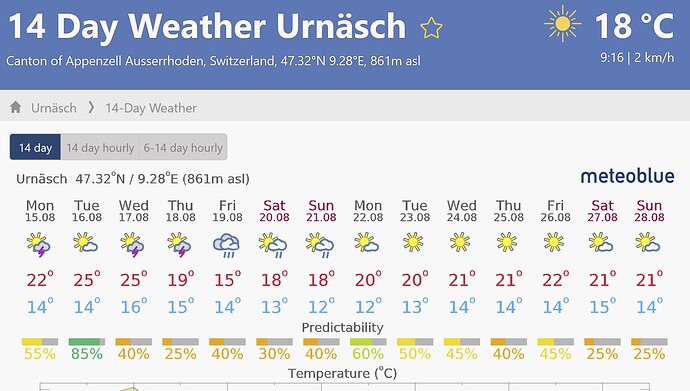 From 21 Aug - 28 Aug I have a place to stay near Urnäsch, and will extensively visit the Lowland summits of eastern Switzerland. HB/AI and HB/AR is still "terra incognita" for me. On my list are 20 summits in AI, AR, SG and ZH…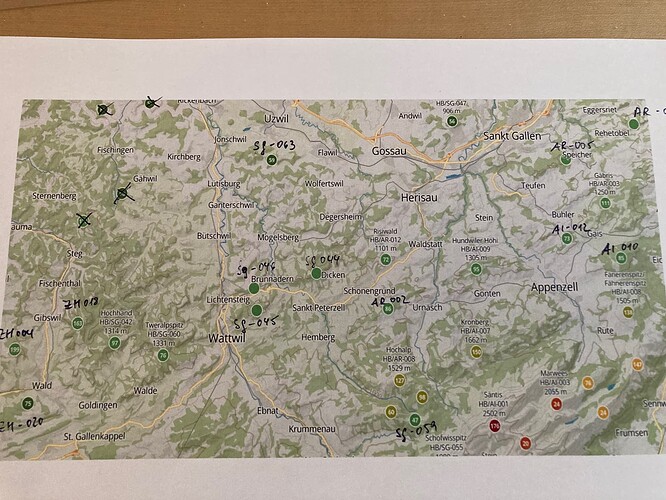 So if anyone still needs some of that… I would be there. Since I can never tell when I'll be where with multi-activations like this… I will enter the Summits in the morning as alert.
73 Armin