Dear friends,
on Monday, i was active from DM/BM-135 (Hesselberg) and it was possible again to work solid (S5-S7!) DX in ssb-mode to W and VE with 5 W (FT 817) into my small vertical HF-P1 from "Super Antennas".
You´ll see, that the 5 W will bring my antenna to glow


(i know: the vy good equipment and the antennas from the ham´s far away will provide this success!)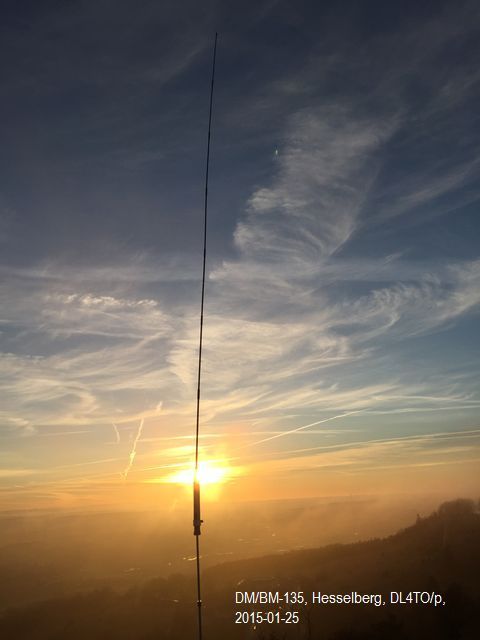 I love all the QSO´s to any chaser (tnx to all, wo are qrv at any time…), but DX and S2S-QSO´s are really the highlights in the activations!
Tomorrow, (27/01/2016) i will continue my trip across the southern part of the swabian alb. Hope, that the condx will give the opportunity for some dx…and of course many, many qso´s with all of you! I´ll be active as long as possible before sunset.
73, Gerhard, DL4TO