Hello together,
I keep having problems logging qso in the sota spots.
The popup window opens, but you can't save it.
the following errors appear in the browser logs: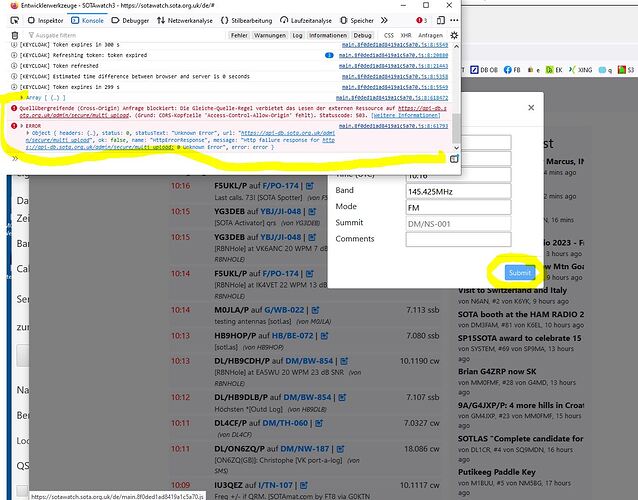 Does anyone have any ideas? or do I have to report this?
If so, where do i have to report it?