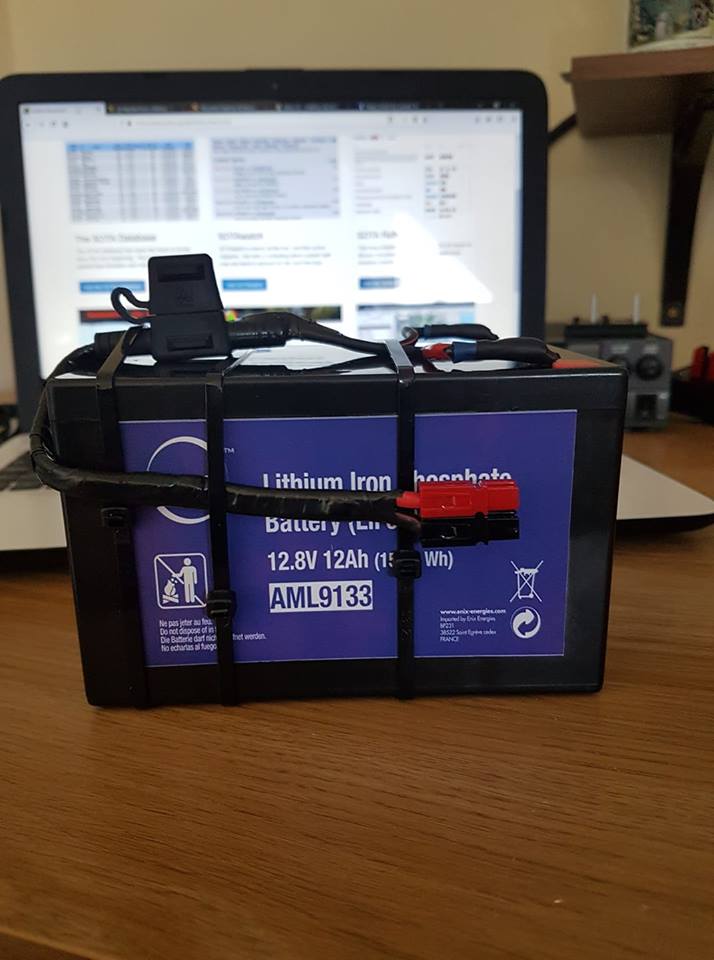 The other day i took delivery of this battery its 12ah , i decided to go a tad bigger than what others have used , my thinking was i would mainly be using fm or ssb rather than cw at 5w output . But i think i may of over estimated ! fully charged on sat morning at 13,8v and after 2 activatons at times running at 25w i measured when got home and its now 13.22v ! not a huge drop at all , i know the lipo and lifeo4 batteries normally drop to around 12v mark and stay around there for quite some time . This not even got close to the 12v at all !
Another idea was to build a lightweight 18650 pack of either 5 / 6Ah and see how i get on running my mobile fm Radio . Plus if i need to top up after an activation i can plug the charger in from the 12Ah battery or on my 30A fused supply direct from the car battery and charge up on way to next activation .
Any thought on this guys ?
Matt 2E0FGX