since my last couple of activations brought me to some higher summits, I thought it wouldn't hurt to perform a "more lazy" activation in between. Therefore last Tuesday I decided to do an afterwork SOTA activation of a nearby lower summmit, called Buchberg, having the SOTA reference DL/BE-093. A one-pointer with a height of 858m ASL.
I must confess, I felt a little bit guilty after hiking only about 10-15 minutes up to the summit, not really a great effort. Second, I was sure that chasers wouldn't have too much fun with my signal, because I tested a transceiver with just abt. 2-3 watts power, really not too much power especially with such not so delightful HF conditions at the moment.
Whatever, now I was sitting in the grass below my 5m high dipole and began to call CQ on the 20m band, and I was pretty sure nobody would recognize my signal. As always, bad expectations (too) often come true. Therefore after 10 minutes calling without response, I set a spot on SOTAwatch.
Now soon a couple of nice contacts turned up. With Canada, VE1, being the longest distance, but also Portugal, Spain and Belarus. I did never expect, that at the moment 2 watts would make it across the Atlantic.
After the 20m band I tried my luck on the 30m band. Strangely, the ATU tuned my 30m half-wave dipole only to a VSWR of more than 3.5. I don't have a explanation for this strange behaviour. Nevertheless, soon after calling CQ, strong signals from UK, Norway, Turkey and again Belarus came back.
At the end, I did recognize that Erik, LA5XTA, was also on a SOTA activation, and I tried to contact him on the 40m band, where I heard his low signal. Unfortunately I wasn't able to contact him.
Never mind, I enjoyed the beautiful sunset and decided that this evening activation will not be a single event for me this summer.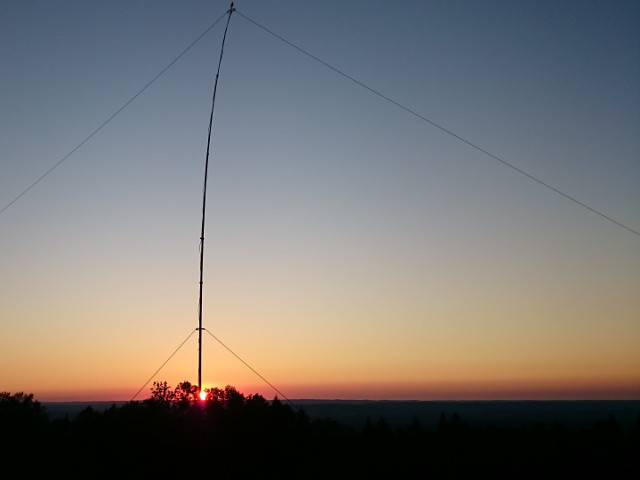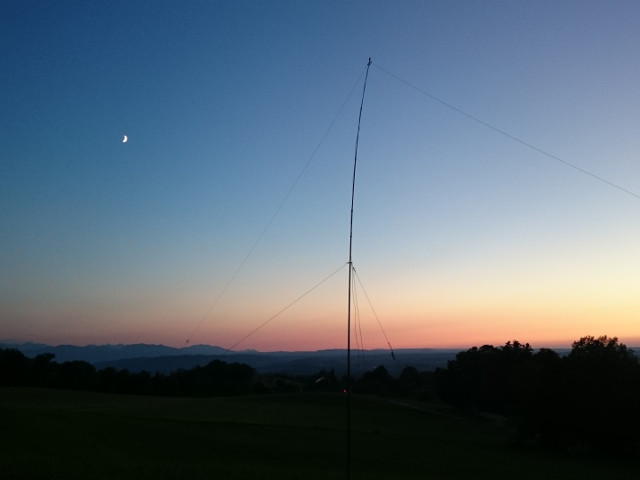 Thanks for all contacts.
73 Stephan, DM1LE