I have found some GU10 size LED spotlight bulbs that do NOT wipe out the HF bands in one go!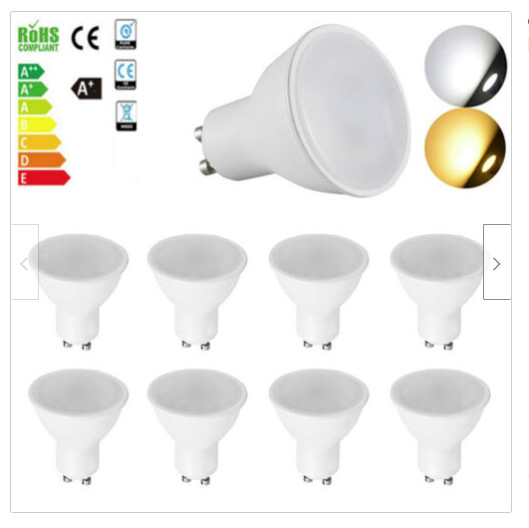 These are dimmable GU10 Soft White 7W spots - perhaps by being a little more expensive than the non-dimmable (normal) variety the manufacturer left the RF suppression parts in them?
Previous attempts with LED spot lamps were horrible and I had to go back to 5 x 50w halogen spot lamps and even then, they did not light the room properly. I now use less than one of those bulb's power for all 5 and use even less power as I turn the dimmer down and the room is still lit properly.
I was afraid that the light would be too harsh but choosing the "soft white" option, they are fine.
This is where I bought them: GU10 LED Leuchtmittel Strahler 5W 7W Lampen Spot-Birnen 120° Energiespar-Lampe | eBay
OK, I may just have been lucky - but have others found that dimmable LED spots have not caused them RFI problems when non-dimmable ones have?
Not everything was perfect though - these replacements are a little broader than the Halogen originals so with three of my five sockets I had to do a small physical modification to the mount before they would fit.
73 Ed.