George @KX0R has been my top chased activator for several years now.
Today, 20/09/2019, we've made our 100th SOTA QSO, more than 5 years and a half since I first chased him back in January 2014.
All of our QSOs have been CW and most of them on 20m, however, we've got a good number of them on 15m, just 1 on 17m and also 1 only on 30m.
Sometimes I chased him with 1KW and a 3 element yagi, but many others with 100 watts, some others with 50 watts and an endfed wire in the balcony of my rental appartment, some few others even in QRP 5 watts into my 3 elements yagi and also S2S while I was activating with 5 watts into an endfed wire on 20m.
Making QSOs with George has always been a thrill and a big pleasure.
Thanks George/Carey for being so active, for having one of the most if not the most efficient SOTA stations in NA and also for having the good ears to always hear and pick my callsign up.
I have prepared this special card to conmemorate and remember this milestone.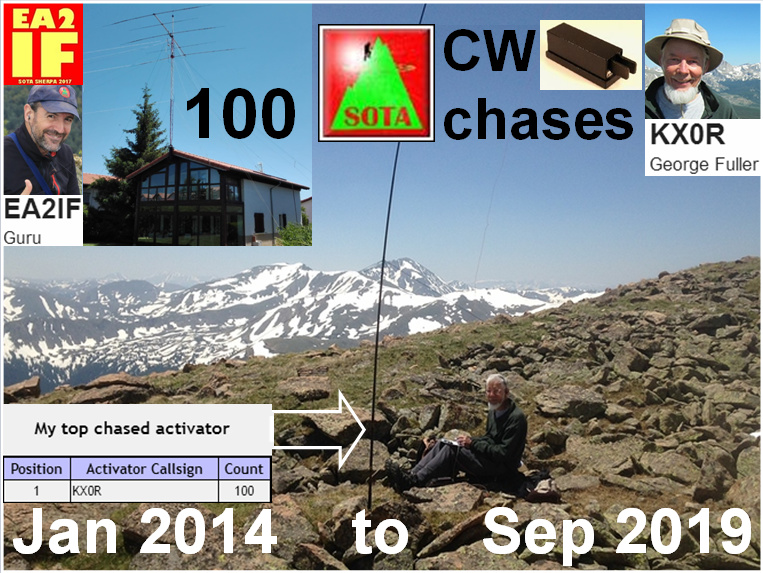 I'll be looking forward to chasing you many, many more times in the future.
Happy SOTA and thank you very much George!
73,
Guru