I've been building some kits that I use to carry along with me when actívating for SOTA.
These are unexpensive accessories. It's a lot satisfactory when you build and test with success such homebrew equipment. I encourage you to consider homebrewing as an interesting part of this hobby, and specially usefull for QRP'ers.
Here below I show some of my finished collection of parts, completed with identification label.
DESCRIPTION
1) EFHW (End Fed Half Wave ant) feeder
There are several designs for a transformer to feed the high impedance resonant half wave End Fed antenna. I use this practical and robust feeder composed of a FT140-43 toroid plus a 150 pF 1kV capacitor.
It is easy to build and it works fine with resonant half wave wires cut to the frequency you want to run. A Multiband End Fed version is feasible adding links or traps to the wire in proper places.
A smaller version with the toroid FT114-43 can be produced for just 5 watt.
2) CW Audio filter (Hi-Per-Mite)
This is an easy entry level kit that reduces the audio bandwidth in the CW section. I own a FT-817 without any filter, and after 100 activation I've decided it's time to reduce my ear stress when I operate CW!
This filter reduces effectively the bandwidth to something around 300 Hz, therefore making possible to work in a frequency without hearing other unwanted stations operating + or – 500 Hz next your frequency.
The kit is provided by the US Four State QRP Group and you just have to solder a few through hole components and add an enclosure. I prepared it as an external accessory that I insert between the rig and the earphones, although it could be integrated inside the rig as well.
Hope to enjoy much more CW on summits from now on.
3) PWR / SWR qrp meter.
This is also an easy kit called NoGaWatt supplied by North Georgia QRP Club in US. It can be built with two meters, but instead, I prepared a compact version to be used with my MTR rig using a single meter and a selector (Forward/ Reflected). I don't want to fry the finals with a bad antenna setup!.
You see in the picture the dirty component surface mount of this kit that works much better than the typical led light swr indicator.
4) Current Choke
When using non resonant antennas (random wire plus Tuner) I experienced some issues due to RF flowing to the rig. I decided to build a small 1:1 current choke by winding 12 turns of Teflon coax size RG-174 over a Toroid TX310/23/15 material 4C65.
KIT IDENTIFICATION
When you collect a number of kits, and you see all your black boxes around, it's time to add a label to identify what is what.
I simply print a description and place a transparent label over (cutting out a mobile phone protective film).
Why do I add my callsign there? If I ever forget one of my kits on a summit maybe another activator can locate it and give it back to me!

I'm considering to add a QR label just in case a non-ham finds it…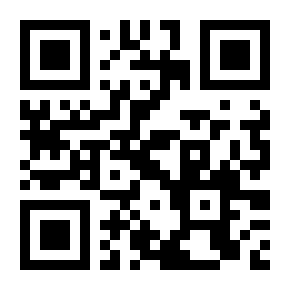 If you have any other hombrewed gem at hand, feel free to add a photo and description of yours here below.
Take care, VY 73 de Ignacio