Just a short activation report.
I've been waiting for a good WX forecast to coincide with free time for a while, I've been desperate to get out and do some SOTA. The forecast yesterday was workable- MWIS predicting 25 to 30 MPH winds and little or no precipitation. Over the years, I've made an arbitrary rule that I won't activate in anything above a predicted 30 MPH wind.
Not sure if it's because I've been unwell or because it was actually cold but I felt the cold yesterday.
I started on 40m as predicted but it seemed to take an age before I got a response to my CQs. Eventually I tallied up 6 QSOs but all were a bit of a fight, signal reports all being very low strength. It was a pleasure to work Juerg @HB9BIN for an S2S from HB/FR-019, I must have been a difficult copy at his end. I think Juerg usually runs a KX3, so I guess he could have been using 3 or 4 times the power that I was. Juerg's signal was low with me but always readable, so a genuine R5.
Quite frankly, after my 6 QSOs and gaining the activation points, I'd had enough and my enthusiasm to try other bands had diminished, so I packed up.
At home I checked my antenna visually and for DC continuity and all seemed fine. I checked my rig and it was putting out >3.5w, so I don't think there's anything wrong with the rig. I have been thinking of a while that I ought to invest in a new LiPo battery, I've had the current one for 5 years, which I paid £6.50 for.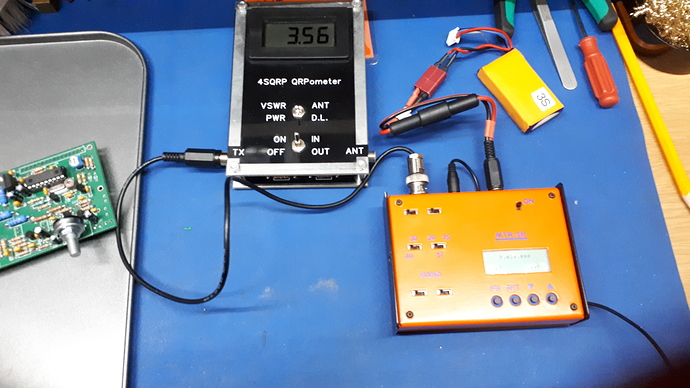 I'm building a KD1JV Altoids SWR/PWR meter, an old but unbuilt kit that I acquired from a friend last year, my plan is to keep it in my MTR bag, so that I can check VSWR if needed.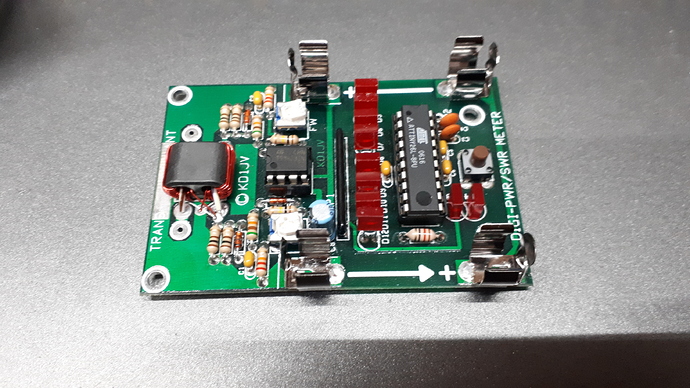 I don't know why I struggled so much yesterday, I haven't been able to find fault with my gear. So, sorry to any chasers expecting me to switch to other bands, hopefully I'll make up for it on future activations.
73, Colin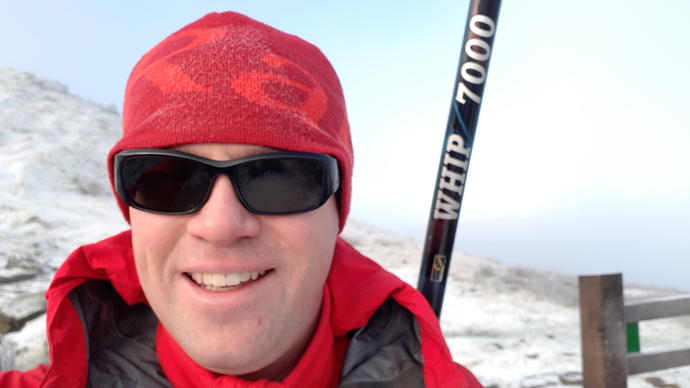 M1BUU/P feeling the cold on Ingleborough 18th Jan.