I was fortunate to recently activate my first two non-US summits, DM/BW-212 (Baiselberg) and DM/BW-695 (Teck). My setup consists of a 40-meter QCX and a 20-meter QCX Mini that I also use on 30-meters with my SOTAbeams link dipole and 7000hds mast.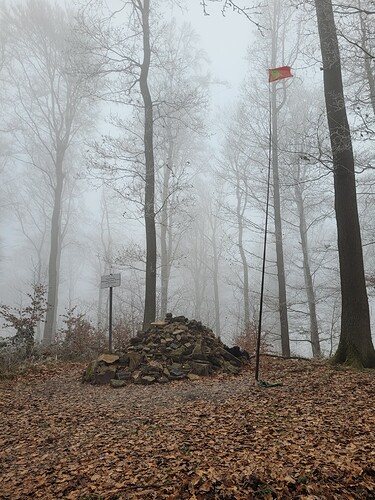 Baiselberg is also within the boundaries of the Stromberg Nature Park, DA-0013 for those who participate in Parks on the Air. It has zero activations logged, so I gather the program isn't as popular as it is in the US. I will submit my activation once I have access to my logging software again.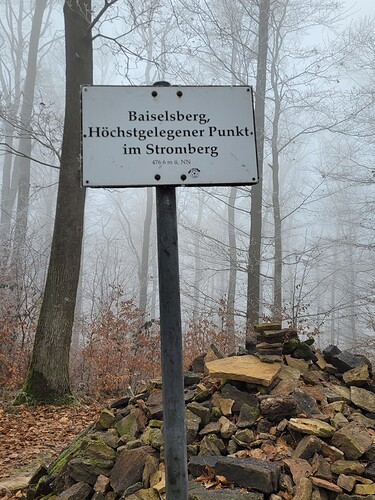 I learned two important lessons: Gloves do not improve my CW transmission skills. Bring additional layers to wear after the invigorating hike up the summit. I was too hot going up and too cold toward the end of the activation.
The next weekend I brought more layers and was able to activate Burg Teck.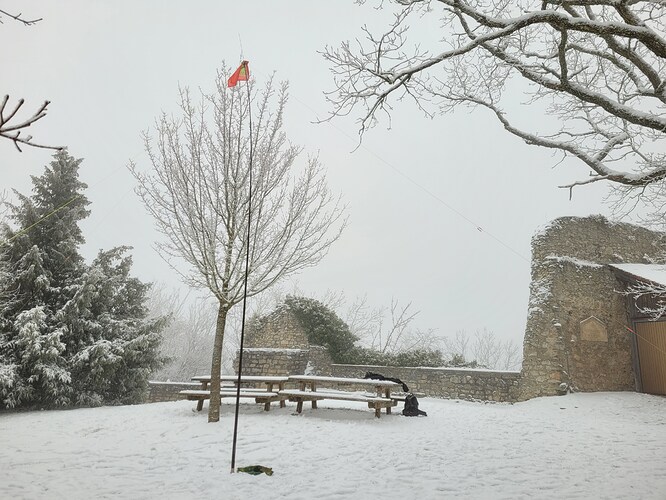 I had the luxury of sitting at a picnic bench during the activation and I learned a lesson there about the impact of melting snow.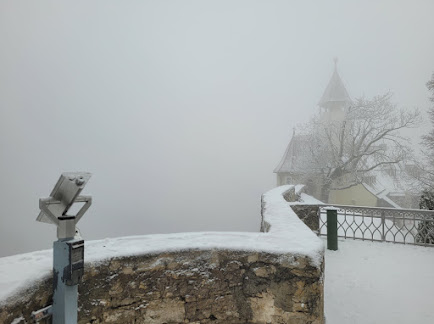 I chose not to invest my funds in the telescope view of the area.
Both activations were a lot of fun, but I was surprised how large the pileup was at times. I never encounter that many high intensity signals in the western US. One familiar call sign came through both times, F4WBN.
At about 11:10 local time I had an unusual experience. Up to that point I had encountered no interference from the nearby antennas. But suddenly I swear I heard a pipe organ and congregational singing so loud it drowned out all potential contacts. I ended up switching frequency in order to continue operating. I didn't know this was possible with the 200Hz CW filter in the QCX radio. I literally looked up to see if a choir had ascended (or descended) onto the summit. It reminded me of a scene during the movie Hunt for Red October where a SONAR operator tells his superior that he thought he heard singing.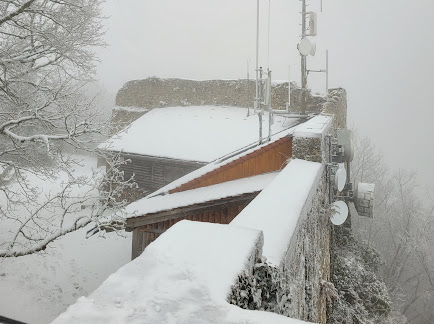 A pleasant contrast to my culture was how many families were hiking in these locations in spite of the weather. I can't wait to come back.