Hi,
there are some cases in the SOTA database where the geo-position of the summit in the SOTA database does not match the actual terrain:
Example: On DL/AL-151, the position indicated is not the actual summit, but a lower signpost, which is detached from the actual summit by several lower saddles. This is only partially visible in the maps, because the resolution of 20m for the contour lines is not sufficient. But I am pretty sure that the position shown is not even in the activation zone.
See Google Maps and OSM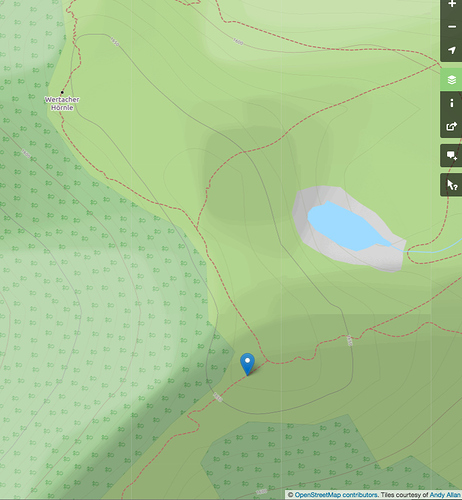 What is the best procedure to report such issues?
Second, there are summits for which the winter and summer summits differ, well, the realistic ones.
For instance, OE/TI-104 Pirchkogel correctly shows the actually highest point of the terrain as the position of the summit.
See this link in Google Maps. However, this point is (realistically) possible only in winter on skis, because the ridge is from loose rock. Also, the summit cross, and the position on summer maps, is 120 m north of this point but separated by a significant ridge and lower.
I think the database is actually correct in this case (and there is no problem for winter activators), but I think we should consider a general rule or clarification for those cases - which could be to simply be tolerant and say that both the position with the summit name on official maps and the position shown in the SOTA database were valid.
73 de Martin, DK3IT