I see in the SOTA Mapping Project, Main mapping page, there is an option to either only display summits I have activated or have not as yet activated.
In my case these options are greyed out as you will see below. In any case I wonder how this can work without logging into the SMP site so that it knows who you are - and I can't find any login option. Are login credentials inherited from another SOTA website or is this a future only option I wonder.
I suspect I may have missed something very obvious but before I pull more of my hair out, I decided to ask.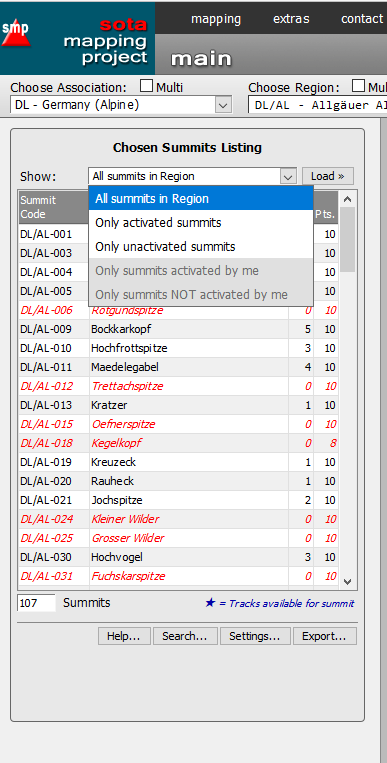 73 Ed.