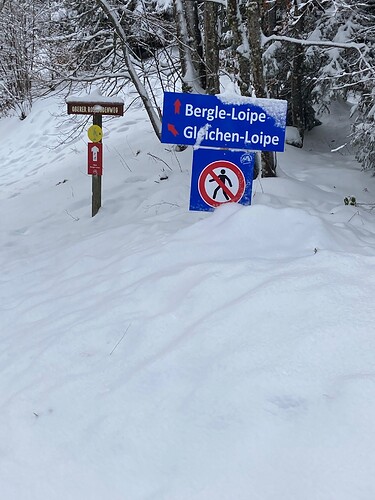 Yesterday afternoon I spontaneously wanted to activate DM/BW-766. What I had not reckoned with, shortly before a cross-country ski trail had been set up.
In order not to destroy this, there is usually a ban on pedestrians from cross-country ski trails in the Black Forest.
Please keep to it.
Unfortunately, there is no other access to this summit.
I wanted to activate then alternatively the Blauen DM/BW-018.
When I wanted to set up the alert, I saw that Jürg @HB9BIN is already there.
I then simply drove to visit him… but have renounced an activation. The Blauen is in my neighborhood…There are more opportunities.

If you want to activate a summit in the Black Forest in winter, you can find out here whether your path might lead across a cross-country ski trail.
Loipenportal - Südschwarzwald …The map is unfortunately not complete
73 Armin