Hi all,
Was just checking DXHeat | DXCluster & DX Research Tool
Today at 16:00 UTC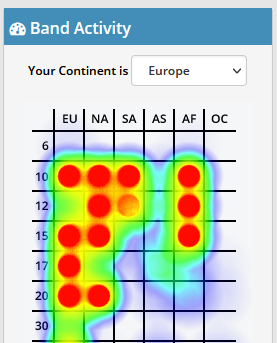 And if you look at SW3 except @K2JB Jim all NA spots are on 20m and down

Worked 3DA0RU on 12m first call with 100w and my Windom antenna !!
I know it's in AF but days before worked NA on 17m !!
Please try 5 minutes and if no propa work your own internal NA frequencies, but try one time we are all listening

73 Éric