Hi guys, blog for my recent trip to Dartmoor available here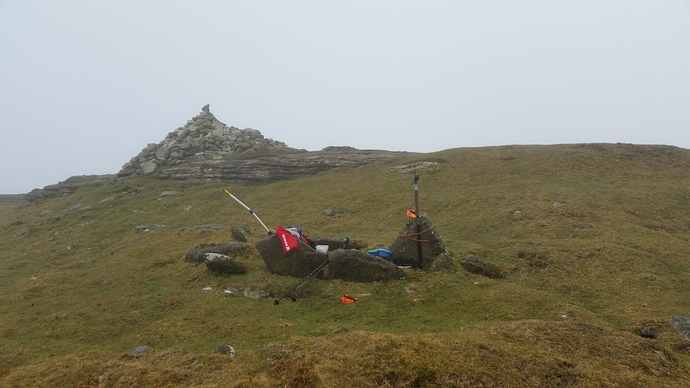 73 Glyn G4CFS/P
Congrats on the 100 uniques Glyn

73 de Paul G4MD
I had intended to get up and leave without breakfast, intending to grab something on the journey, however our lovely hosts (XYL'S father and his wife) had prepared breakfast early as they were heading to the seaside. I ended up setting off from Liverton a bit later than I had originally envisaged.
The journey to Okehampton was no trouble and as I'd been twice before, I remembered where to turn on to the road leading to the camp.
I was pleased to see that the parking spot was devoid of vehicles so I could park without a problem. Thinking of Andy's recent post describing his 'mid life crisis car', I was in my C4 this time with it silly 16" Alloy wheels, luckily the pot holes were just about negotiable with care.
The sun had started to make odd appearences every so often by the time I got there but the wind was a bit chilly.
There were views at times.
The track is good for a large amount of the way
I used my faithful 30m/20m MTR.
I set up the dipole in the lee of the large lump of rock to escape the wind.
The rough rock bit my hand!
I think this hill deserves more activations, it's easy to access, there's great views from the top in good weather and the walking is easy - I did it in flimsy trainers without getting soggy feet! Just watch out for the evil rocks

Congratulations on your uniques Glyn, sorry I just missed you!
73, Colin