Dear SOTA community
Today HB9PIM and I activated the HB/SG-060 & HB/SG-042
As many saturdays before, we decided to head out in to nature. (Since we knew the day would be mostly grey and dark we did not bring the Go Pro)
We made our way up to the HB/SG-060, passed some military training bunkers and though a beautiful forrest. As we reached the first stage in hight we went on trough a little snow and ice. We were happy to be outside and to smell the fresh air.

Little did we know what this day had in store for us!
On the summit heavy wind did pick up and we setup the radio a little below the highest point where we were less exposed to the wind.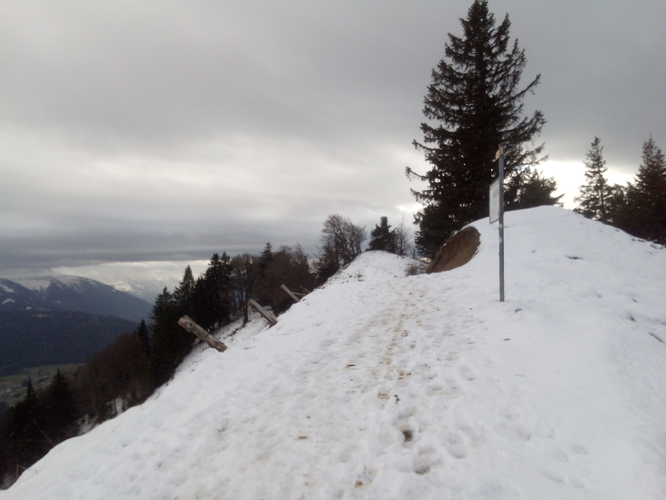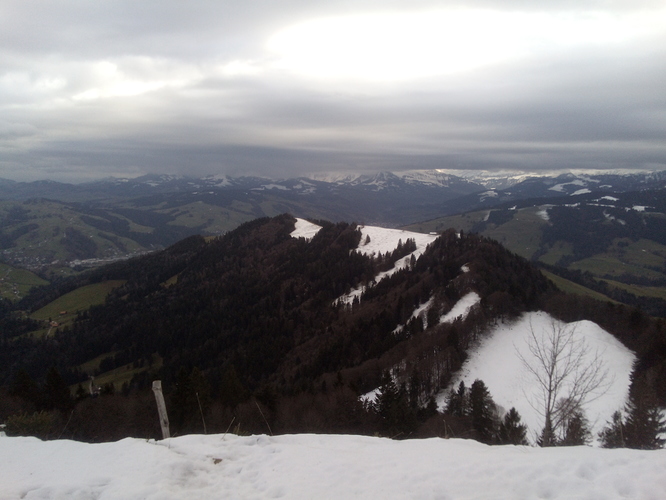 As soon as we turned on the radio we noticed our Antenna (HB9 CV Beam for 2m) had a very bad SWR.
We noticed a strange dent in the cable. We had covered the sensitive parts at the end of the cable with silicone some time ago. we were able to flatten out the dent in the cable and startet our activation.
It wasn't long before the wind has blown over our Antenna mid QSO! We managed to set it up again. This happened 3 times during that activation…
After a 30min activation we had to leave the first summit. (To make it in time to Summit Nr 2)
Once we reached the second summit we got some very mixed reports and now we were sure that there must be something wrong with our cable.
The wind got colder and colder and soon it started to rain.
We decided to stay until we managed to have a short QSO with all the chasers that we heared.
Our paper log was completly vet and when writing new entries the pen startet to break the paper.
The temperature must have been just high enough to let it rain and not snow…
What a disaster activation!

Now we know where the bad SWR came from - Our cable was completly broken

: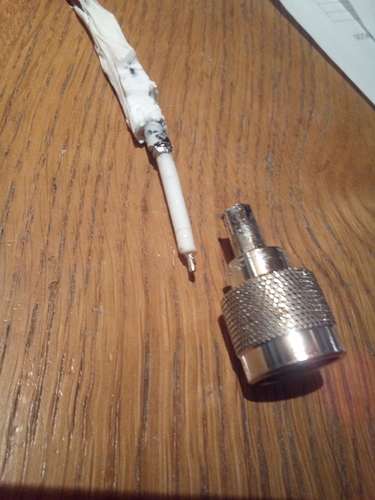 We appologise to all the stations for some very bad quality QSO and thank everyone that helped us to manage to sucessfully activate these two summits.
What a day!
I'm interessted to know if anyone else had one of these "disaster activations" too.

73
Sabrina HB3XTZ