It is 10 years ago today since SOTA was first launched.
Jimmy M3EYP
In reply to M3EYP:
Happy birthday indeed! Where has the time gone to?
Amazing how quickly SOTA has grown in popularity.
73
Roger mw0idx
Where indeed?
My first visit to Ingleborough remains very fresh in my memory. But this photo taken on that activation is evidence that it was quite some time ago! These two don't look like this any more - they are both pretty much the same size as me now! But still my best mates on the hills!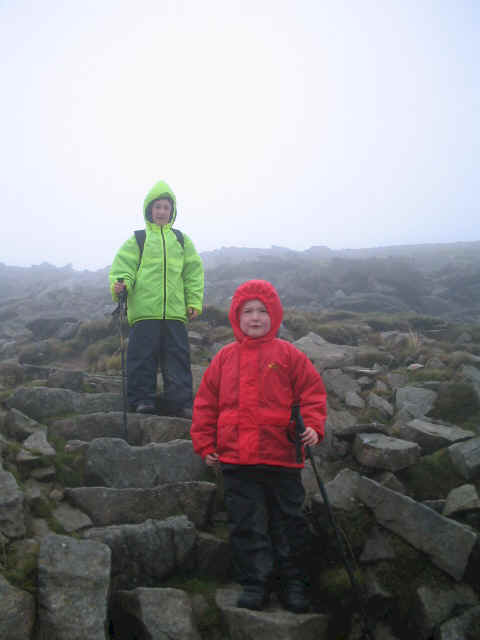 My first SOTA activation was G/NP005 Ingleborough on a beautiful clear sunny 26 March in 2002 and it was the first formal SOTA activation for Ingleborough as well. I would have liked to have celebrated the 10 years on this 26th March but unfortunately commitments have prevented it. However I have promised myself a commemorative activation on NP005 in April on or around my significant birthday using the same callsign as in 2002.
Cheers
Alan M0DDC/G8AQO