I have visited GW/SW-033, Wentwood, several times but have been saving my activation for this special occasion.
I gained my foundation licence independently during the first lockdown when radio clubs were closed for face to face meetings, so it was quite a nerve wracking experience when I first called into the Cardiff and District 2m, FM net. This is a small net on 145.475MHz, 20:00 -21:00hrs local time on a Thursday night. This turned out to be a very good fortune as this welcoming bunch of local amateurs, kept in check by Roy, GW1XZI, net controller, have become good friends. Robert, @GW0RQC, has become a particularly good friend and has supported and encouraged me on my progress to gaining my full licence.
One of my SOTA goals is to achieve all Wales complete. I have been one summit short of activating my local GW/SW region for nearly a year. It's an easy summit, reasonably close to Cardiff and seemed to be a perfect summit for a joint activation with Robert.
Over the past year Robert, @GW0RQC has become a keen SOTA chaser. I am sure that many of you will be familiar with his distinctive voice, fine diction, and more recently his callsign on CW. It was his enthusiasm for SOTA chasing that lead to him being invited to make a presentation at the Newport Amateur Radio Club and finally set a deadline for our joint activation of Wentwood.
On Wednesday, 28th June. Robert completed his first SOTA activation and I completed my local region. The weather was mixed, propagation was challenging, but it was a fantastic activation and one that I shall remember for a long time.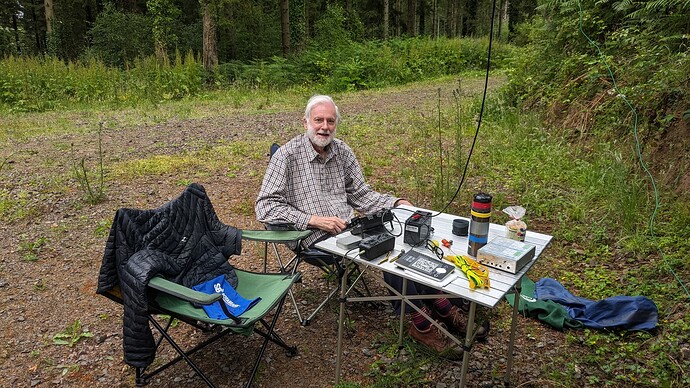 One week later Robert delivered an excellent presentation on chasing SOTA which was very well received. Newport Amateur Radio Society is a really active and welcoming club and well worth a visit.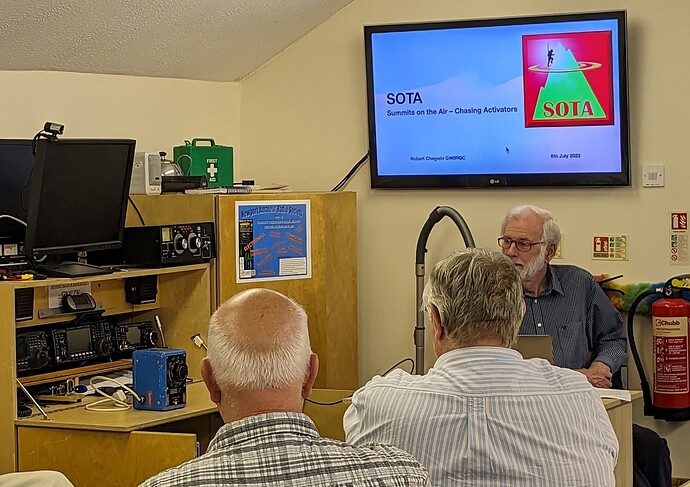 Thanks to Robert for all of his support and encouragement, and I hope that many of you are lucky enough to get @GW0RQC in your log book.
73, Kevin, MW0KXN