GW/MW-002 - Great Rhos (31 QSOs)
Equipment: Yaesu VX-6, MFJ-1714, Yaesu FTM100DE (not used), Yaesu FT891, BandHopper III & Tactical Mast, 8400mAh LiFePo4
December has returned once again, and with it comes those juicy SOTA bonus points. To ease myself back into activating - having put my feet up for a bit too long after returning from the arctic in September - I thought I'd try something relatively easy.
I took the approach from the north, there is a small patch suitable for one or two cars to park at 52.297405, -3.214580. I used a GPX route from the SOTA Maps website, but the walk is straightforward enough, mostly following a farm track and then forest fire road. With the bonus points this was an easy 7 pointer that was over not long after it started. I think if you had an off-road 4x4 (and access permission) you could drive to the summit. I spent about an hour at the trig point operating on 2m, 70cm and 20m. It was icy, about 1°C with a steady wind.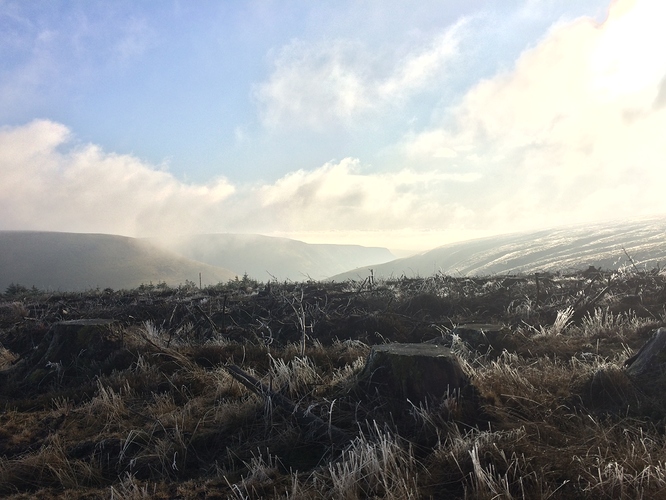 The approach is sheltered by forest but one is reminded it is now winter when arriving at the windy and exposed summit plateau.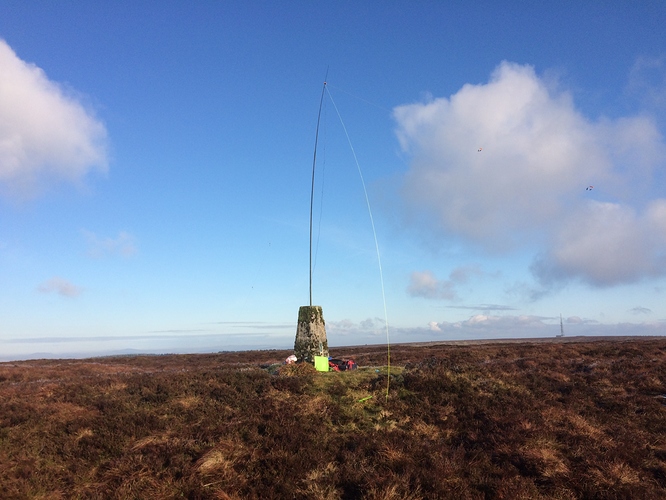 The trig point made for a convenient mast holder, saving a few minutes. There is no shortage of space for antenna at the summit.
Conclusion
The activation on both VHF and HF was a success. It was good to work some of the usual suspects on 2m. As ever there was a massive pileup on HF with many stations calling in. ODX was W1OW at ~5100km. VHF/UHF QSOs were made with 5w and the HF QSOs were 50w.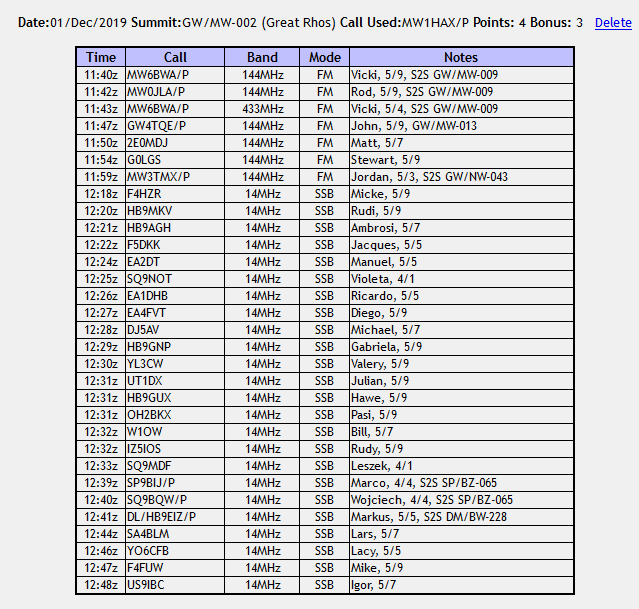 Thanks to all the chasers

.