The good news is that the summit of Great Rhos GW/MW-002 is still accessible. The less good news is that the Danger Area surrounding the nearby "rifle range" has been extended to include a large area of the summit plateau, making access from the South rather less attractive.
In practice, this means that you can still walk up the path from New Radnor or Haines Mill, but, once on open land, you can't fork right at the flagpole near SO186622 to follow the obvious route.
I have added a note to the summit page.
Here is a photo of the new information board near SO189619. I couldn't get a better angle without climbing over the barbed wire fence, but it says that the new area is marked on the June 2018 OS map update.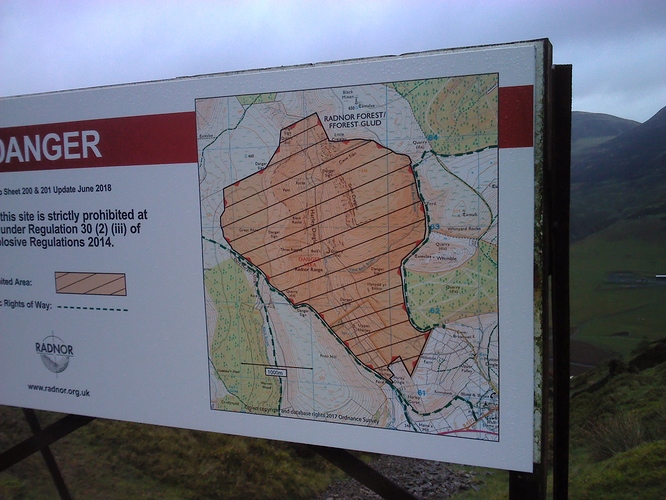 Anyway, having arrived at the summit, my activation today was enjoyable despite the wet low cloud. Twenty six contacts spread across 80m, 60m and 2m in about an hour.
I am hoping to spend a bit more time on HF this year (as sussed by @GW4VPX in his blog

. One thing I have yet to sort out is a quick and efficient means of raising a HF dipole and a 2m vertical antenna on the same mast, as 2m FM is a good option from most of the summits I frequent in Wales and Welsh Borders. Today's attempt was not great, as the two interacted, giving a high SWR on 2m, with few stations heard.
The only QSO on 2 was a very welcome S2S with Allan gw4vpx/p on Fan Nedd GW/SW-007, not too far away.
I also need to watch my operating - coming straight off 80m, where it is normal to call CQ and then work the calling stations, I did the same on 145.500, only realising my mistake when Allan appologised for staying on the calling channel. Luckily the band wardens must have been on a tea break, as I didn't get a ticket! (I did also appologise for my bad manners)
Here is a shot of the shack: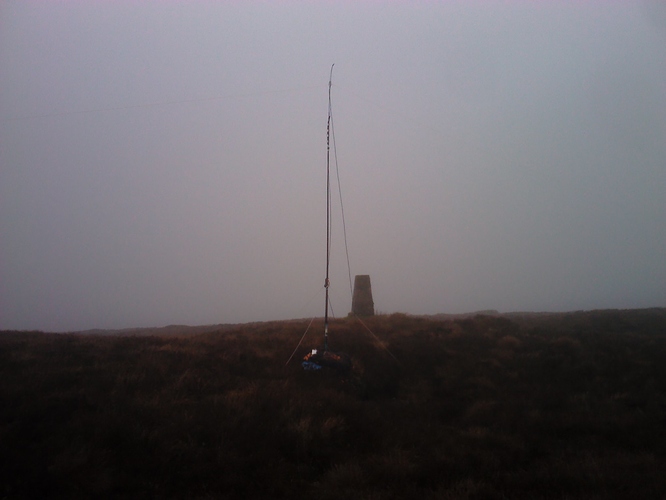 Thanks to all callers, contacts much appreciated.
73
Adrian
G4AZS