This has been on the back burner over winter, but I'm now wanting to progress the project.
The set-up is:
FT-817 + Windows 10 tablet (Acer Iconia Tab W1-810 32GB 8") + ZLP MiniProSC interface.
This time I remembered the USB-to-micro USB adaptor cable, and took all the kit up The Cloud G/SP-015 with me, on the evening of Saturday 19th May 2018.
A couple of hours earlier, I passed some time while that really boring and disappointing thing was on telly (the Cup Final) by requesting my NoV for the 'R' insertion into my prefix. Well that took the grand total of two minutes, so I still had to endure most of the match.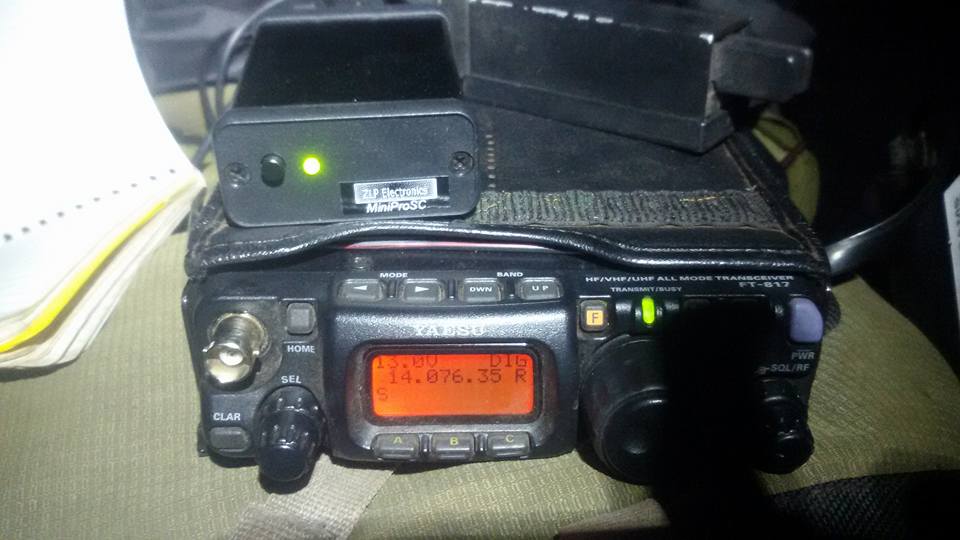 I was QRV on G/SP-015 summit with the 817 and groundplane antenna just before 9pm local. 20m CW brought in 13 QSOs, which included five into North America. I couldn't hear the US SOTA activations in progress even though some of the chaser stations from the other side of the Pond were very strong.
Aside from four QSOs on 2m FM, I mainly focused my attentions on the WSJT-X thing. Running on the Acer Windows 10 tablet, it was clearly receiving and decoding the JT65 signals with ease, though I'm not convinced this was via the cables. I think this may have been through the tablet's microphone. Maybe I need to disable that?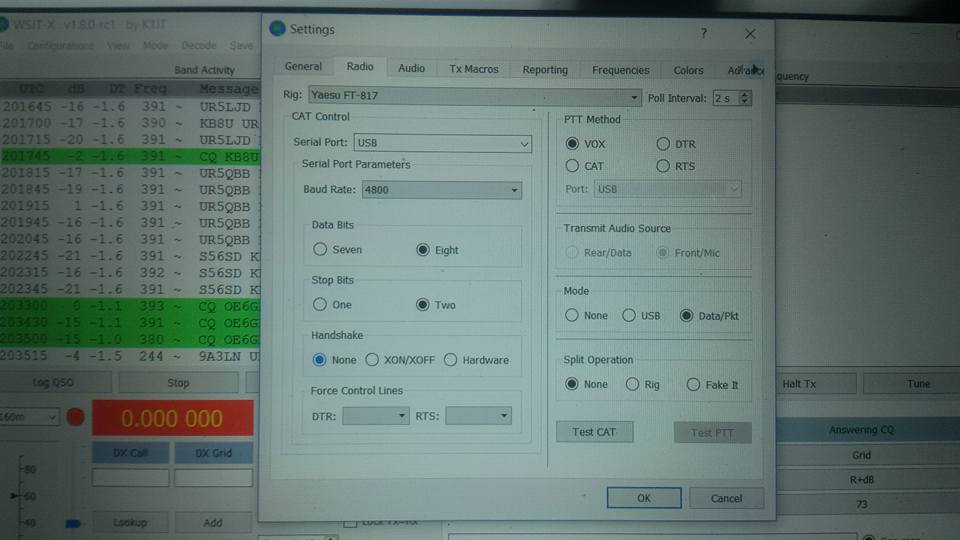 When I tried to test the CAT or PTT, I was getting error messages. Can anyone see what is wrong with my settings? I tried a few other combinations / configurations too, but nothing that made anything work. I'll probably have another fiddle with this set-up tomorrow (Sunday) morning.