Still needed for SOTA Complete at G4OBK…
Still needed here as well… might manage to get up there sometime this year.
The closed footpath does not prevent access to the summit, which is usually busy.
Ciao
Yes, I know that. I just thought it was interesting to see a news item about a SOTA summit on the BBC.
Yes, I agree with Colwyn. There is easy access up the steps from the free Duddingston Loch Car Park, 20-30 minutes to the summit on foot from there at most. The less traffic around Arthur's Seat the better in my opinion, should the road remain closed . Now is the time to go, when its cold and not crowded with tourists like it was when I was there Link Please someone go there and get on HF (CW preferred but not mandatory!).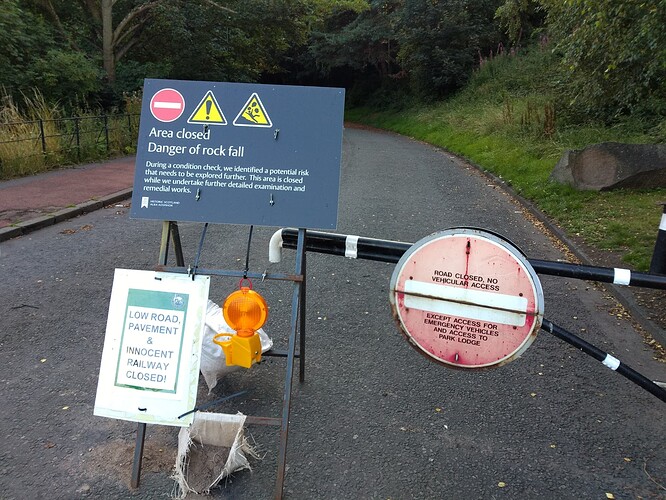 73 Phil
What's an "Innocent Railway" ?
Dunno. I never asked the question Barry…
Do we still require permission from the ranger service to operate? I last did this summit in 2018 and did so then. They were very accommodating and friendly to exchange with.
73
Adrian
MM0TAI
Yes, Adrian written permission is needed. No questions about civil liability insurance asked. Link from my blog shows the content in the consenting reply from Historic Environment Scotland. Application easily made by email.
73 Phil
Hi Phil, yeah I remember it being straightforward to get the permission. I had intentions of HF up there until I arrived and seen how busy it was, so it was only a quick go on VHF FM for me instead. Good time was had though. I'm rarely south of the cairngorms so a good one to have in the bag.
73
Adrian
Mm0tai
It was used to bring coal to Edinburgh from the Midlothian mines. Called innocent because it was horse drawn rather than steam powered. That was why Edinburgh was called Auld Reekie, coal fire pollution.
Many thanks - seemed such an odd statement to have on the notice.
It is essential to learn something new every day - I can now retire for the rest of today