I will be taking a holiday in Northumberland this summer and am considering activating some nearby summits, including GM/SS-210, Rubers Law.
I note a comment from G0EVV stating, "… that a deer farm has been established on the SE flank of Rubers Law. 6 ft fences and locked gates in abundance. Access during the calving season is very much discouraged, but access up the lonnen from Billerwell Cottages is permitted at other times …"
Does anyone know if I will be able to walk to the summit from Billerwell cottages in July?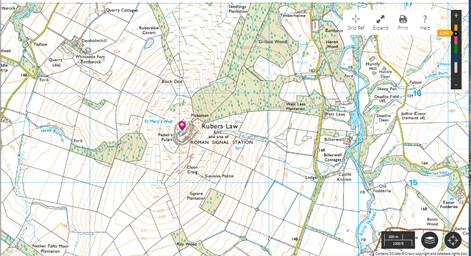 © OS Maps 2021
Thanks in advance
David
G4ZAO