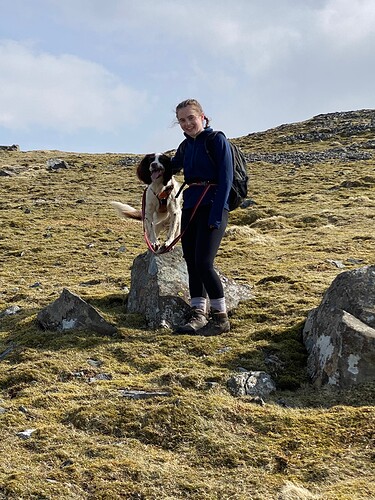 GM/SI-003. Ben More Mull
Edit now with dog photo! ( found some bandwidth )
My first Munro since discovering SOTA,and after about a 20 plus year break in climbing Munro's and pleasantly suprised that I'm not feeling that tired…
We used the tourist route up Ben More which is really just a slog, but it was probably sensible rather than anything more adventurous. wx was hazy sun and about a 15 MPH wind - so really quite good for Scotland in April.
Must admit that it is nice not to have quite so many other walkers as the Lakes or Dales, although the down side is that it may be difficult to get this as a complete!
As I had my son and oldest daughter with me as well as Woody so time on the summit was limited. I decided on 40m using a linked dipole with my KX2, the combination seemed to work really well with what seemed like a huge pileup. I was also listening on 2m but I'm afraid that was a bit neglected as 40 was so busy.
So apologies to anyone I missed, and thanks to all the chasers. I may try something smaller tomorrow.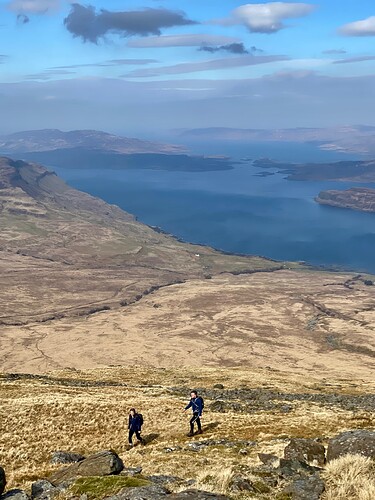 Paul … Woody and family