I have just been looking at the West of Scotland Sotas I activated back in 2014 and note that the Glas Bheinn true summit (330) has been moved about 500m NE and re numbered (349).
When I activated the hill I used the 50,000 map and the spot height was shown as 394m alongside with the trig. On the contemporary 25,000 map the higher summit at 397m can be seen. the col between being at least 27m if the contours are spot on.
Well spotted map men.
The trig at 394m and the view across to Skye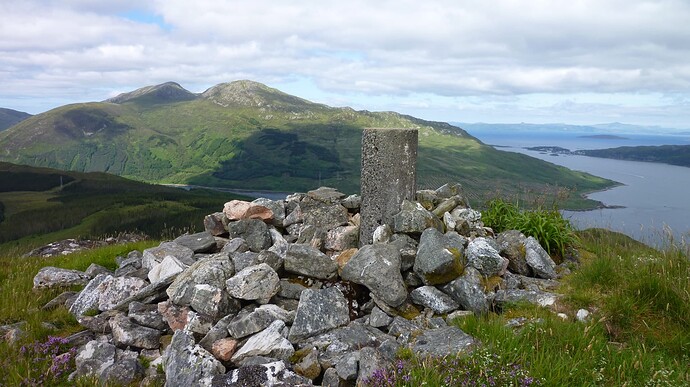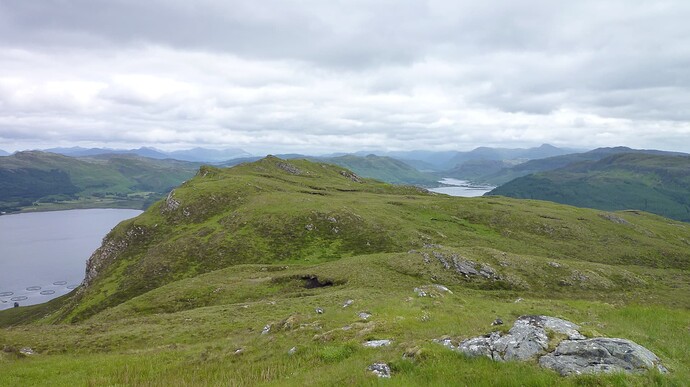 The new summit at 397m 500m away to the North East.
Ah well, better get my boots out again… Sigh…
Regards
David
G0EVV