At the SOTA dinner, I was very proud to tell some other activators that I carry several items in double in my backpack. This came in very handy as I wanted to set up on DM/BW-038, Lemberg.
I was missing my power cable !
This is a short cable of abt. 25 cm with PowerPoles on one side, and a round connector which fits the KX3 at the other end.
No problem for my activation, I quickly took my backup cable.
But where could the first one be ?
I suppose it must have slipped my hands while packing at DM/BW-041, Wandbühl , where I had set up in the woods, looking for some shade, but having trouble with lots of flies …
Before descent , I had my rig send a last aprs beacon, then shut it down, so I suppose the cable must be closest to the arrow in this picture. The track I followed is the thin yellow line.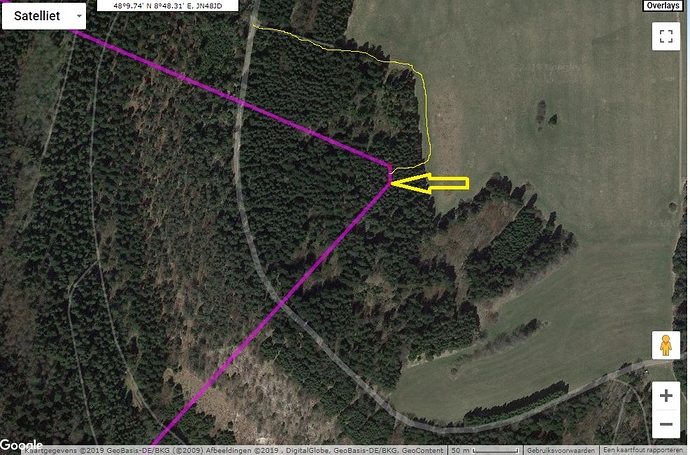 and this was my operating spot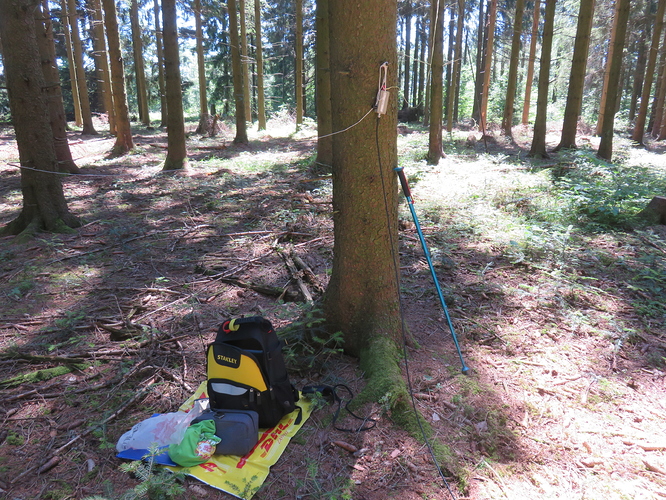 So if anyone is going to Wandbühl shortly, and wants to do some GeoCaching … you can get yourself a nice DC-cable, hi.
No need to return it to me, but let me know if you find it, I'm just curious to know if someone is crazy enough to go looking for it

Good hunting !
Luc ON7DQ