Hello
You may have seen a spot from me today on 160m CW/SSB around 1030z from G/TW-004. I was setting up the antenna for the RSGB CW National Field Day Contest when I will enter in the 6 hour "QRP Get on the Air, Renewable Energy, Unassisted Portable Single Operator, Single transceiver, 5W max section using the callsign G2CP/P on Saturday 3rd June.
After trimming the antenna by shortening it 16 feet (It was resonant on 1.7 MHz!) I was able to make one QSO on 1845 KHz SSB with @G3TQQ, 20 miles away in my home town of Pickering using 50 ohm coax feeder and so get my top band activator point - thank you to Dave for coming on. I then telescoped the 12m mast down and replaced the coax with 300 ohm line. I then raised the mast again and worked several EU stations on 40m and 20m before QRT, the best contact was an S2S on 40m and 20m with HB9SOTA on HB/SO-023 who I think was Bruno @HB9CBR.
Here are a few photos: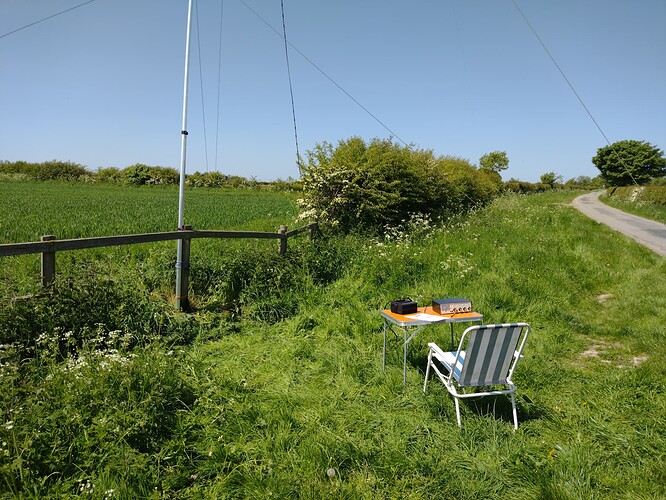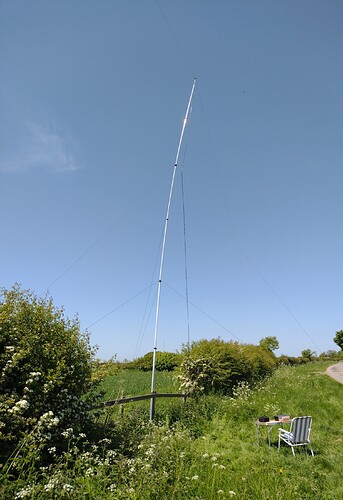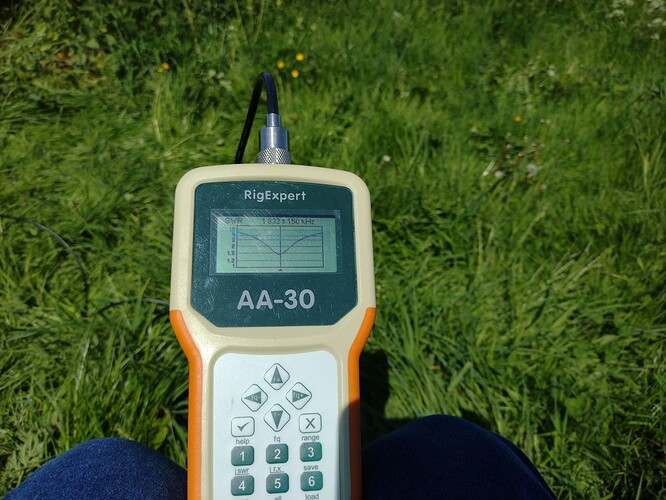 I wondered if any other activators will be taking part in CW NFD from a summit on June 3rd and 4th? I've done the contest before on summits - but some years ago from G/NP-009, G/NP-008 and our local office of G/TW-004 where I was today setting up my all band doublet inverted vee antenna.
73 Phil G4OBK