This summit is quite remote like many of the SBs. I had studied the two routes supplied by John G4YSS and Phil G4OBK and on the website supplied by Jim G0CQK. As we were only doing the one summit we opted for the longer route from Shillmoor along a very good track. There were a couple of steep slopes to negotiate but nothing too strenuous. We set off in sunshine and took our gloves off but conditions changed dramatically as we approached the summit shelter and trig point. It became very cold and the sleet had started. During our time at the summit we heard a few explosions from the military testing range across the Vale of Coquet. We had noticed the red flags on our way to the parking spot and I had read Phil G4OBK's account of his xyl arriving at the summit suffering from shell shock!
We set up using Dave's home brew dipole strapped to the trig point and my pocket rocket (FT-1900 - modified to 80W on maximum power). Jim G0CQK had advised us that this one is often difficult to qualify on 2 metres and he kindly sent an email out to some of his amateur radio friends in case they hadn't seen our alert. We managed 8 qsos in the 32 minutes we spent on the radio with stations in Sunderland, Newcastle, Durham and Galashiels and special thanks to Jim for going mobile to work us.
The walk back to Shillmoor was a bit tricky on a very slippery track, muddy with greasy grass patches in places and I ended up flat on my back cloud watching on one occasion. During our descent the mist cleared and we had some good views of Upper Coquetdale.
Dave had commented about the two popular routes up to this one and he reckoned that this was much more enjoyable than the steeper but much shorter bracken covered route from Wedder Leap.
After a picnic in the car we headed back to North Yorkshire with a minor hiccup. I had left my gloves on the roof of the car and after a mile or so I remembered them, so we went back to retrieve them from the road!
Another great day out in Northumberland and we didn't see anyone on our walk.
Thanks to all our chasers and we look forward to coming back to Northumberland soon to tackle The Cheviot.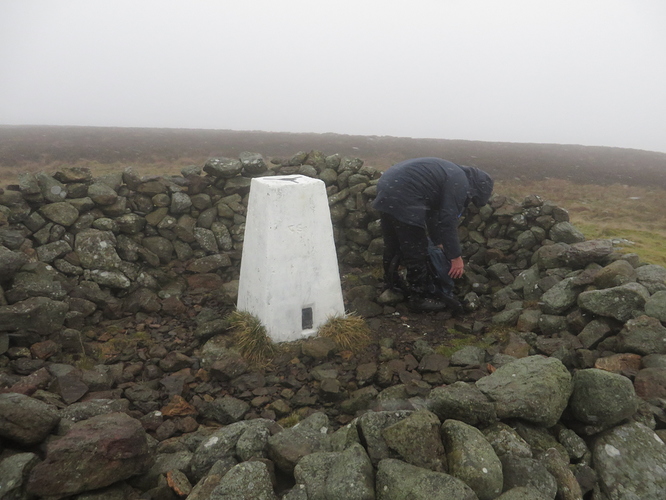 Dave G3TQQ/P unpacking on Shillhope Law summit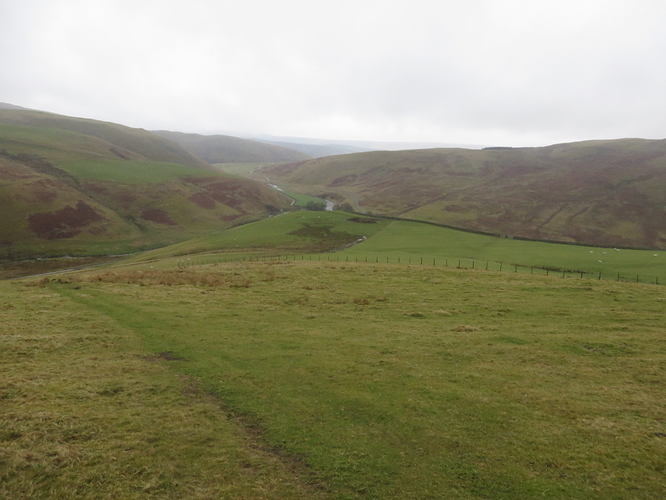 Upper Coquetdale
73
Nick G4OOE/P with Dave G3TQQ/P