Not my greatest SOTA activation!
Left home just before 2300utc to drive across town to the parking spot at the top of the road near to the mast.
The rain had stopped but it was still a bit breezy. I'd taken my beach shelter, so the first job, after walking the few hundred metres on to the moor, was to erect it with its back to the wind.
I used my SOTAbeams BH4 80/40/30/20 dipole with G4YSS loading coils to tune it for 160m. I haven't used the loading coils for quite some time. Not shown in the photo is that I painted the slugs white and used a sharpie to mark graduations on each at equal values of inductance.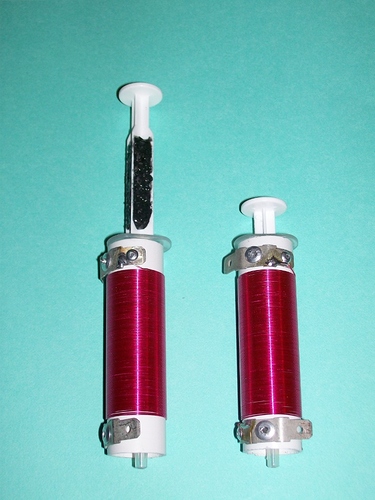 I started with the loading coils at mid inductance and with just one tweak on each coil (less inductance), I had good VSWR on 1.832MHz. The system is quite narrowband, so significant frequency excursions require a re-tweak.
I was on the air with my FT817 set at 5 watts at around 2340utc. First in the log on 1.832 CW at 2344 was ON5OO, Jack. Not long after I worked LA5WNA. After a few minutes, I heard Guru, EA2IF calling me. Guru was down in the noise and I tweaked every setting I could to peak his signal. Despite QSB (probably due to my antenna blowing about), we managed a solid two way QSO and exchanged New Year's greetings. I was thrilled to work Guru on 160m!
Further calls, including on SSB produced no more contacts, then the clock rolled over to 0000utc, I'd failed to qualify! I swapped on to 80m CW and managed just one QSO, it was EA2IF again but this time, Guru's signal was a genuine 599, a very good signal indeed. Despite my further efforts, I didn't manage anymore QSOs.
The weather wasn't too bad but I did get a bit of a soaking whilst packing up.
Band conditions seemed reasonable, I can only assume that most chasers were at the pub!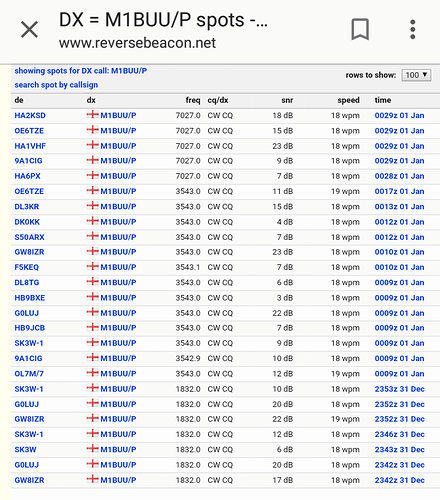 73 es HNY
Colin