Nice walk and activation today. Started at Keld and had a very nice walk up to the summit, where it was tolerably sheltered and even the sun came out. Had my helper (Emily) walking with me. Bit of an antenna problem at the summit as no one could hear me on 60 one of the connections snapped on the dipole, but after a bit of fiddling with a multi tool, and some muttering about how good at sticking the liquid insulating tape was managed to bodge a connection and get good reports on 80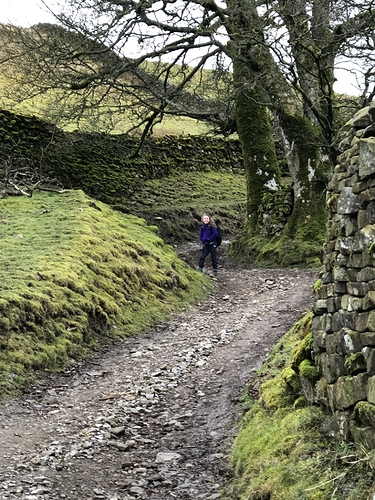 . Went round the circuit to take in Muker before returning to the car.
Really nice idea with the DIY winter tearoom in Keld - Tea, Biscuits and Coffee - Make your own ( Kettle provided) and leave a donation!
Thanks to all the chasers who waited while the antenna was fixed!
73 Paul & Emily