Brilliant day in the lakes, and even warm when I started climbing just before 8AM. Decided to try a big hill before the lakes weekend next month - to see if I could still manage a long walk.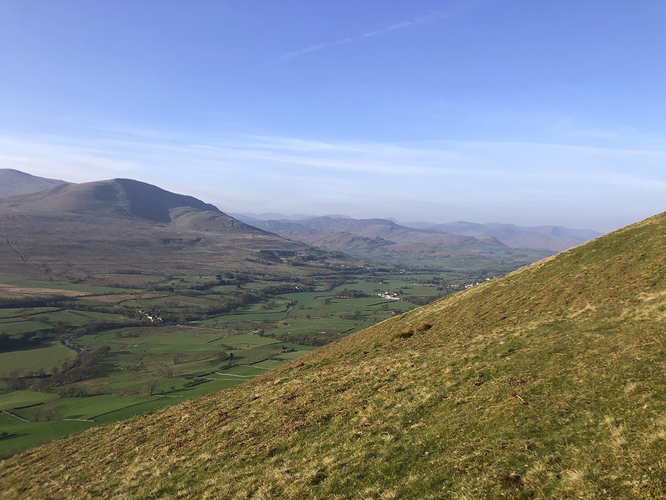 . Despite arriving early I still manged to select a parking spot which required an additional half mile walk to the start!
Alerted for 9 (BST) but I was being a bit optimistic with how much to amend "Nasmiths" rule. 5km /hr plus 1 min for 10 mins plus a bit for the weight, plus a bit for my age and it turns out that I needed a plus a bit more!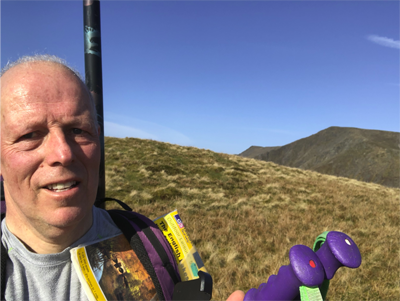 At 9-30 the summit was quiet so managed to put up 80/60/40 linked dipole in the AZ, by the time I was packing up at about 11 it was heaving. 60m seemed very good at that stage in the morning.
Thanks again to all the chasers, and particularly for the S2S with MW0BLF on Y Garn. By that stage I was packing up so was using an FT270 with an RH770 Clone, quite an impressive range. Sorry missed Mark M0NOM on Red Screes.
Possible tip for Blencatha - and possibly many other lakes hills - Start Early - There is parking, no queue on the way up and space in the AZ!
Tip 2 Remove down jacket in bag and replace with sun block!
73
Paul