I ended up doing Minch Moor GM/SS-133, one of my favourite summits, on a blisteringly cold day. The walk was easy but it was cold. Probably below -5C at the top in the wind.
I had alerted for 5-7-10MHz but there were so many MTB cyclists about it would be awkward to get the dipole setup and remain in the "dugout" to keep out of the wind. So I set up the 10-14-18-21-MHz vertical instead.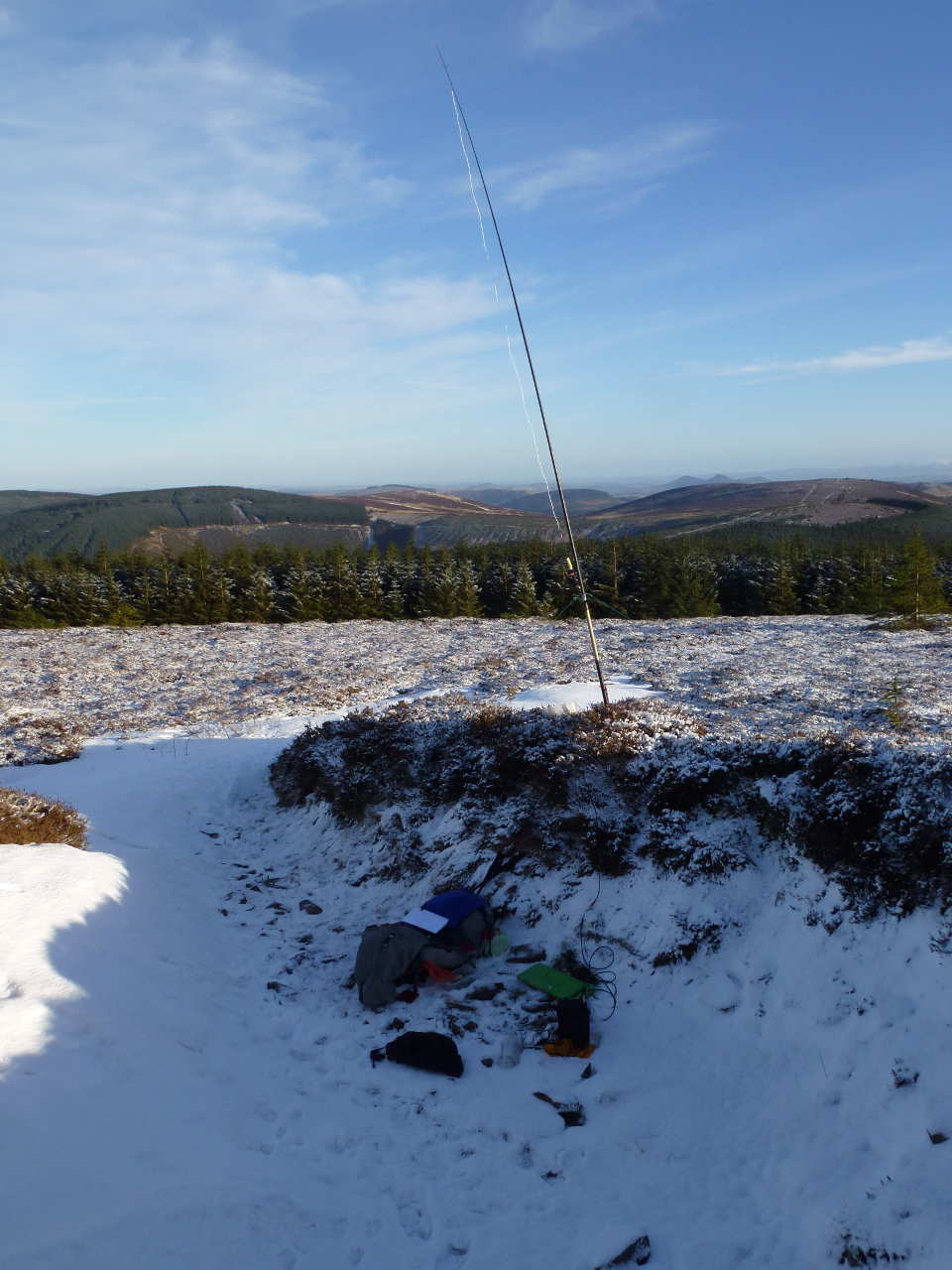 What I noticed to start with was that many of the chasers on 14MHz were very strong. Normally there's some variation in strength with the chasers but the first 7 chasers were all 599 and very much a 59+ signal from LZ, OH, HA, HB9, OK, YO. Nothing stunning in DX terms for 14MHz, just typical European chasers.
Then SA4BLM called. Another 599 signal but with echoes. Well no not distinct "round the world" echoes you could make out on each dit but much more like reverb. I've heard round the world echoes plenty of times but I've never heard anything like this. Definitely sounded like being in a large empty room. It was so obvious I checked all the other signals but nothing else was like that. Neither the rest on 20m or the following on 30m. Although SM6CNX was eye-wateringly strong on 30m.
Finally a few more shots from the top, looking back to the cairn.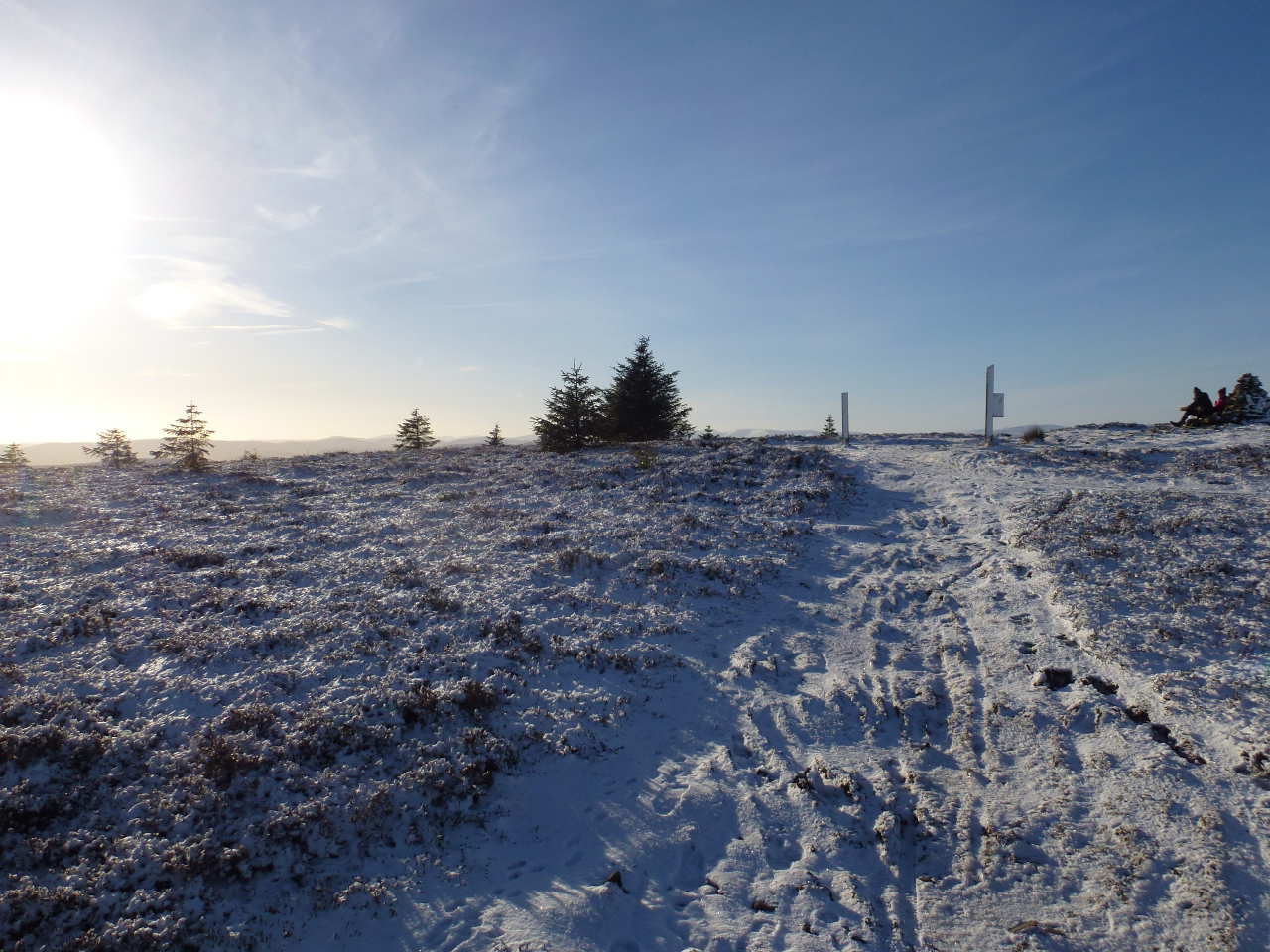 The Cheviot G/SB-001 some 58km away across the border in England. With the Selkirk TV mast in the middle distance.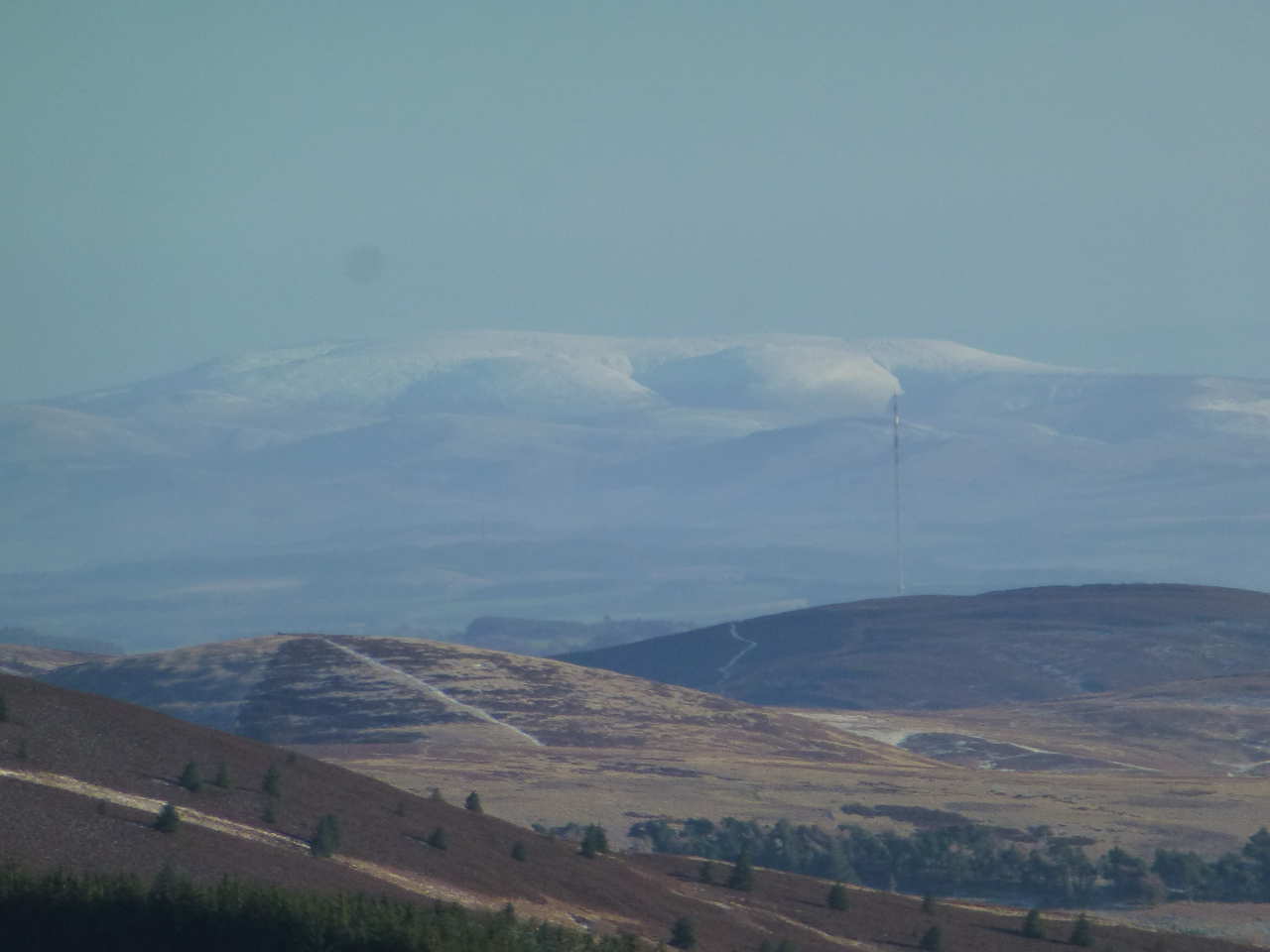 Anyway suggestions as to what was happening with SA4BLM's signal will be gratefully received.