Hello
Could spotters consider a standardised method of spotting frequencies please?
The SOTA Cluster provided by Andy FMF does not take kindly to an extra decimal point.
For example the cluster will display 5403.0 perfectly but it won't display 5.403.5 correctly, unlike SOTAWatch which will display it. The SOTA Cluster displays the frequency as 0.0
So one decimal point is all the SOTA Cluster will accept, no more. Screenshot captured from the Logger 32 DX Spots window showing a couple of 0.0 entries including a test spot from me. it is not just 5 MHz that is affected it is all frequencies.
Thanks all for your consideration of what is a minor issue.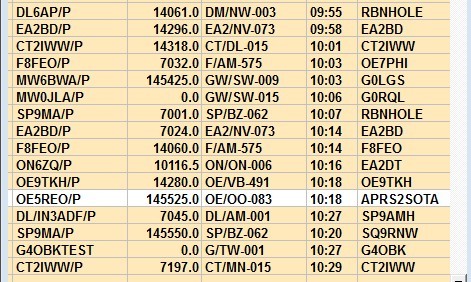 73 Phil G4OBK