I've been spending far too much time reading scans of old issues of Wireless World.
Here's a small PA tube from a 1969 Wireless World advert that may be of interest to QRO ops.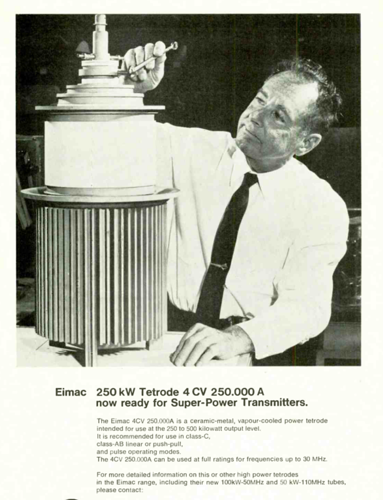 Heater supply: 12v @ 660A (six hundred and sixty)
When driven with 3kW of RF and with 19kV on the plate and some 32.5A of plate current you could get 460kW (four hundred and sixty kilowatts) of RF out. There was the small matter of 155kW plate dissipation to handle, but that is a small matter of plumbing.