Finally, after almost a week of waiting for acceptable weather conditions, and the end of the holidays only 2 days away, the first activation of the Schnippenkopf became possible.
With the help of my "Sherpas"

- my wife and my 12-year old son Florian DN5RT - we had the luxury to bring not only the trusted KX3 and Buddipole, but also the RM Italy PA.
In the beginning, it looked like an easy hike to the top. However, after a few minutes of hiking, we discovered that the route to the last of the Sonnenköpfe mountains, the Schnippenkopf, was quite steep and rocky.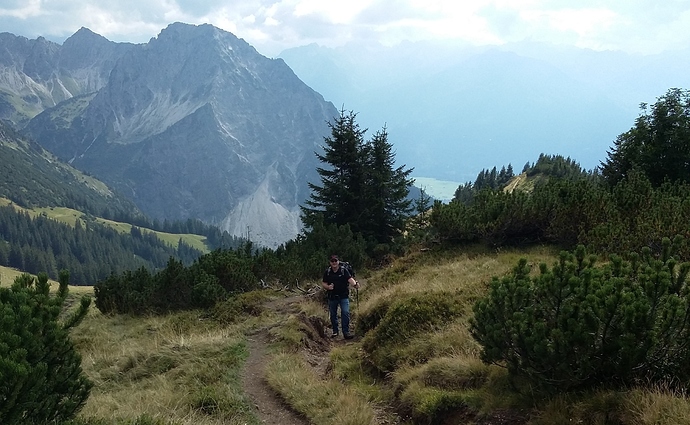 After 3 hours of uphill battling, we finally reached the summit. Florian assisted me in setting up the station.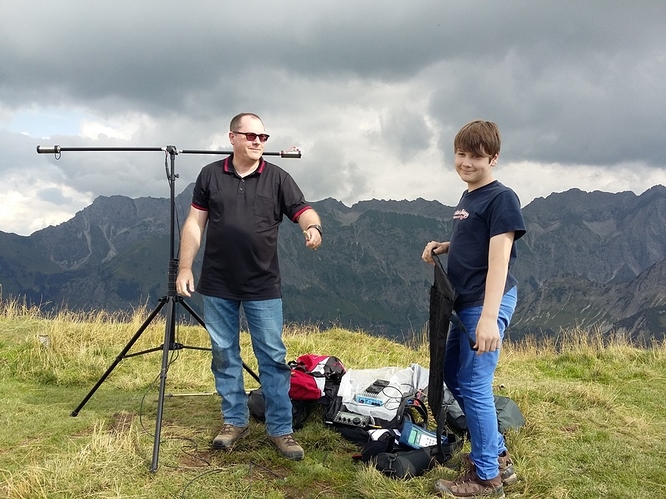 The weather started to detoriate quickly, with dark clouds approaching the summit.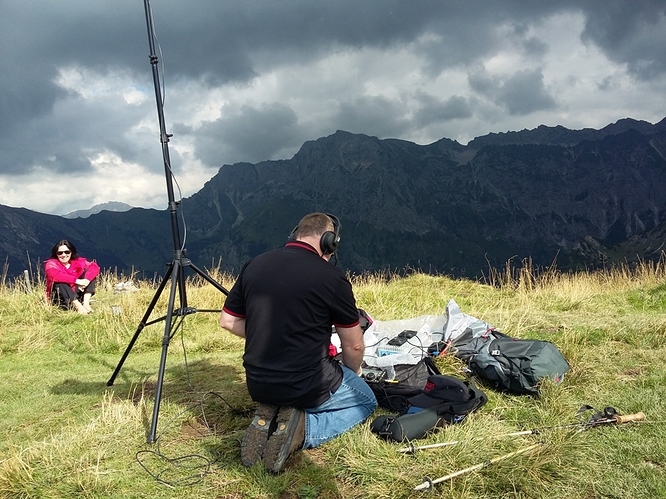 It was just enough time left to do a few QSOs and head back to our basecamp.
The three of us had a great outdoor day and enjoyed the Wiener Schnitzel at the Gasthaus.