There are still a few non activated summits in EA2/NV land and I'm planning to do my second attempt to Mt. Txitxirimuria (1051m)
In my previous attempt, I got to the start point but couldn't even start because my GPS didn't want to bring the stored GPS track into the screen, so I didn't want to venture miself without a GPS, particularly after the previous exhausting and problematic ascent and descent I had on Mt.Belabartsaitsa, another new unique at that time.
This is the GPS track we will follow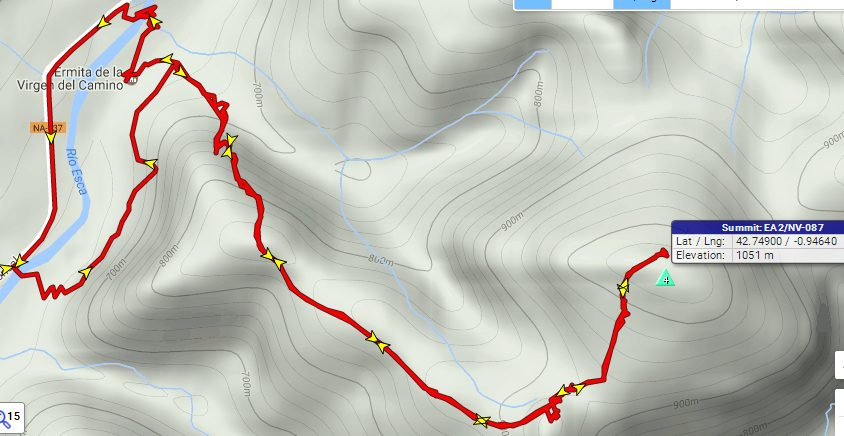 My old university mate, whose initials are JAP, will join me again.
As you'll remeber, he joined me last saturday and he enjoyed and liked so much the experience that he is not only joining me again tomorrow but he also told me that he has started learning the morse code. It looks like the bug has bitten hard on him.
An alert has already been raised. I wish and hope to, but I'm not 100% that we will have 3G signal for selfspotting.
Please, warm up your rigs and polish your aluminium. I hope to have a memorable activation and give you all this new one.
73,
Guru (with JAP)