Hello" Endfed people"
I recently got a Fair Rite NiZn core (F-R 595202080) Material 52, size FT 140.
Initial permeability is 250, which is twice the value of material 61.
Loss factor is 45, a bit more than 61 material but still very good compared to material 43.
So the core is good for low loss transformers.
I tried a 1:64 transformer for my endfed antenna with 3 turns primary and 24 turns secondary. Primary capacitance 100 pF. Here are the results: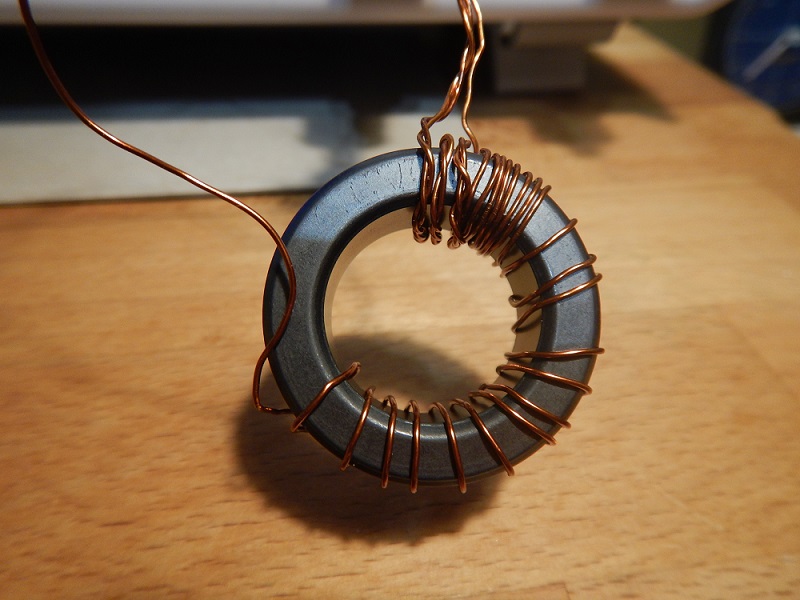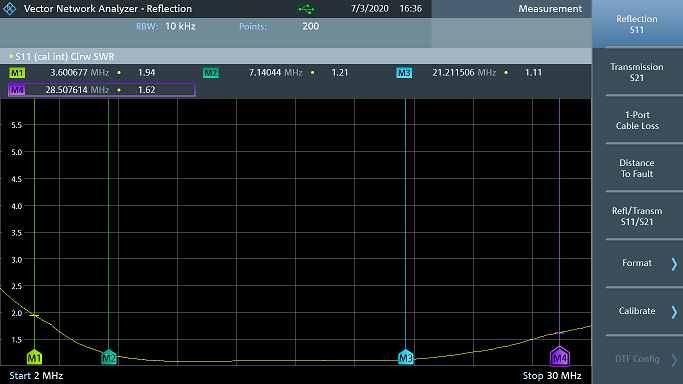 The SWR measurement was done with a 3k3 load resistor, which matches the impedance of my endfed quite good.
Has anyone else experience with material 52?
73
Peter