While I was out on Sunday, I took some pictures of my setup as the sun was rising and setting. I'm no photographer, but I was rather pleased with how they turned out and it got me thinking…
What's your favourite SOTA picture?
It could be your equipment out on the hills, maybe a selfie with the trigpoint or even your own shack after a Spring Clean - the only requirement is that it was during SOTA activity. Dig up your top shot, give it a fun title and brief description and let's see what happens!
Here're mine:
The Titterstone Twilight
Watching the sunrise on Titterstone Clee Hill (G/WB-004).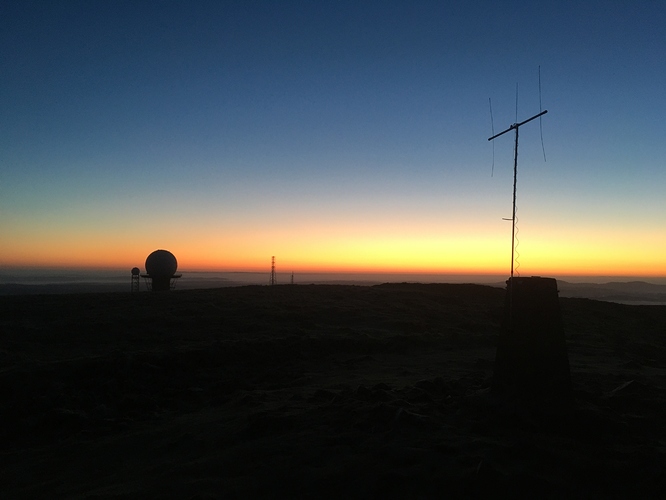 A Corndon Sunset
John @M0VCM activating Corndon Hill (GW/MW-013) as the sun goes down.