Beautiful blue skies and 55 degrees at the base of Mt. Flora Colorado today. I was planning on activating this Peak to hit my 200 point mark! I knew it would be windy on top 13,000'+ and had hopes I might duck on the lee side to hike slightly off trail in calmer conditions.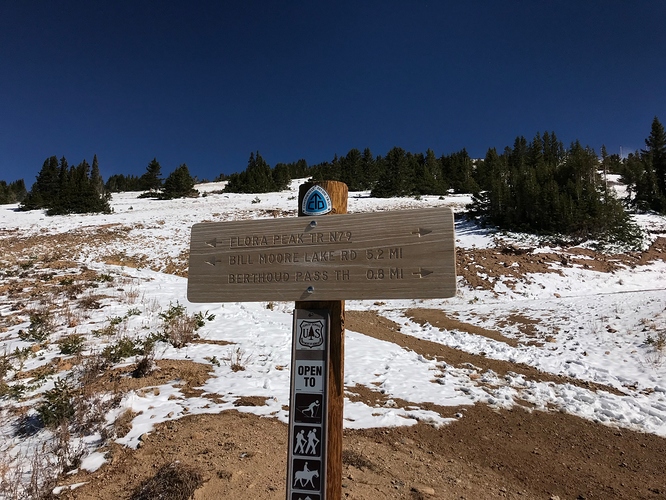 So much for that plan (the lee side is a very steep drop of several hundred feet). After clearing the tree-line, WIND! I continued hiking up to a lesser summit 2.5 mile mark of 3 miles to the summit and determined that walking on the ridge line with 50-60mph and gusts 80? (my estimate) was not wise and if I did make the summit.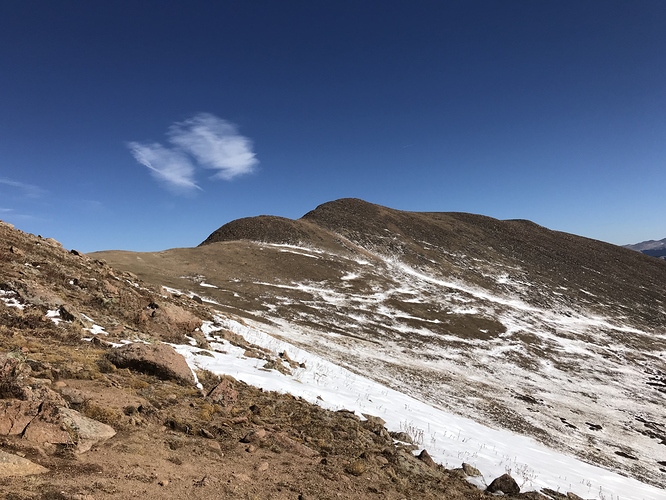 How would I setup antenna?
Being VHF HT how would I communicate with scary loud wind noise?
Although relatively warm and 15 minutes from the top I turned around! The summit was here way before me and will be here long after I'm gone. All was not lost as I activated W0C-SR-051 on the drive back. Mt. Flora was acting as a windbreaker for Dakota Hill! Not really a hill almost 11,000' !!!
Great day visiting places I never would have due to SOTA.
Summit Dakota"Hill"