I attempted GD/GD-001 yesterday. I had 60 mins before I needed to be back down on the tram in order to be at the ferry terminal at 14:00 to catch a ferry at 15:00.
I got the tram up from Douglas, stopping at Laxey for a brew and then up to Snaefell. (£16 return)
Got setup just away from the Trig point. 2m ladder line antenna, telescopic fishing pole and a hand held.I was going to guy the mast but in the end just kept hold of it.(in the wind)
I did spot but I didn't see the spot appear - maybe my duff phone signal.
Calling CQ for what felt like a while and ended up with 2 x S2S. I was hoping this would help generate traffic but nope.
Getting towards the end of the time slot I had, I packed up and kept calling CQ on the way back down. I managed my 3rd contact with GW4ZPL but he reported that my audio kept dropping out - maybe the masts on the hill?
By now I could hear the tram approaching and had to pack in.
Another 30mins might have seen the summit qualified but no

But on the plus side when we sailed out, from Heysham to the Isle of Man on the Thursday, I did get permission off the captain to operate /mm and I made two contacts from the top deck.
Douglas horse drawn tram (Harry the shire horse)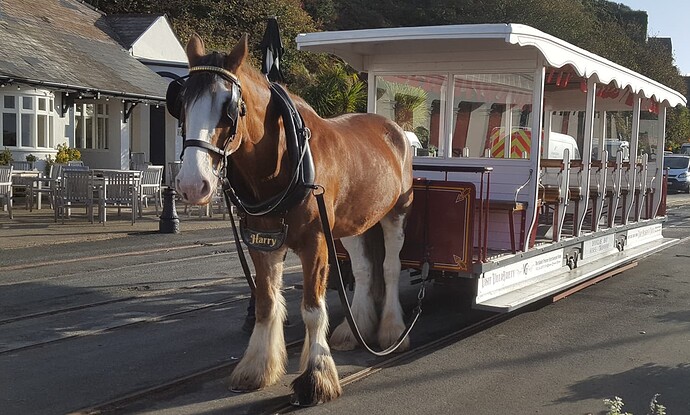 Tram upto Laxey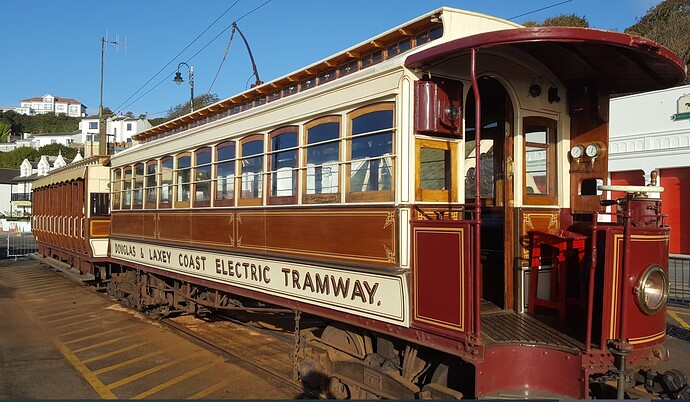 Tram to Snaefell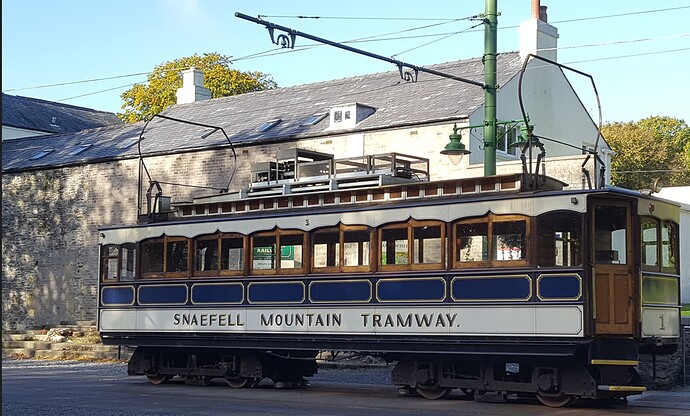 Better luck next time