Hi Roger,
Very nice video, it is sure that there are less people than in summer!
I liked the slide … luckily there wasn't a bigger slope and Nioky

who was helping you


Thanks all QSO

73, Éric
Nice video, Roger.
Thank you for the activation and QSO.
Watching your slide reminded me that I have to order some of these:
I ordered them a few months ago, but had to return them because I ordered XL by mistake and my feet are not that big. Now I'll have to order the L size.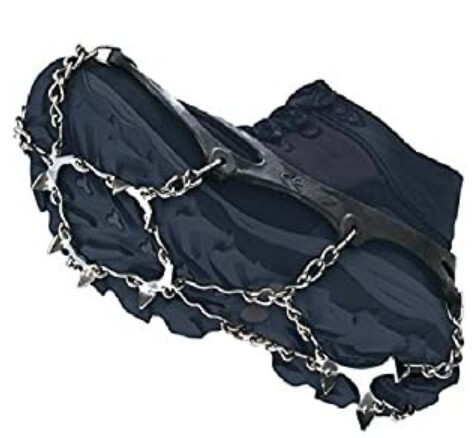 And you should have had them with you too, because that snow looked pretty hard.
73,
Guru
Done!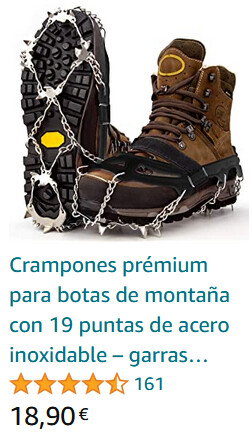 Hello roger,
Thank you very much for the film and the beautiful pictures. I would have a QSO with you, but unfortunately I was not at home. I fondly remember activating Mount Ventoux myself.
All the best for xmas and the new year.
Best 73
Paul DL6FBK
Bonjour Roger,
merci beaucoup pour QSO et la tres bon video!
Mont Ventoux est complet pour moi.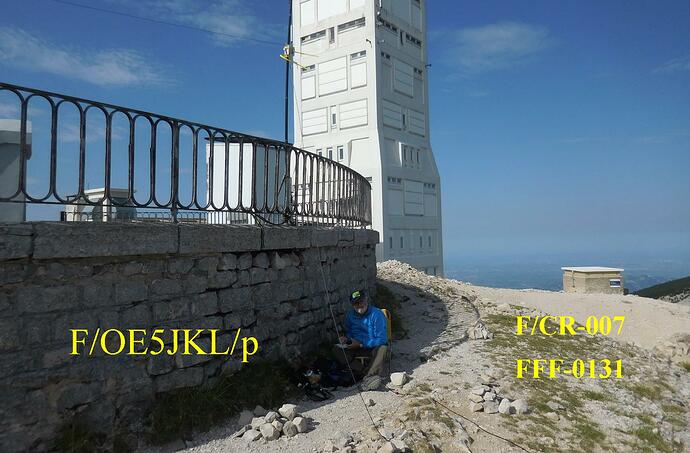 73 de Karl, OE5JKL
With Roger you should always expect an impressive number of QSOs …
despite the power of 2 watts


198 that leaves you dreaming


Keep the good work Roger.
73, Eric
Nice video Roger, nice to see you out and in good health again.
73 de OE6FEG
Matt
Great video Roger of your F/CR-007 activation.
Thank you for our S2S contact on Thursday. I was on G/SC-006.
Happy Christmas and best wishes.
Carl
G0KPE
Ordered yesterday and delivered today!
They look great!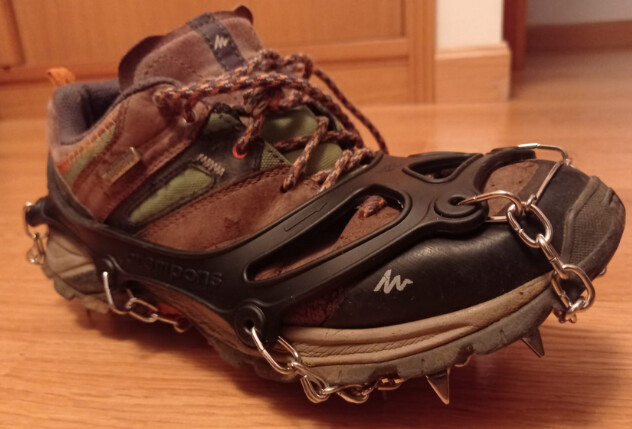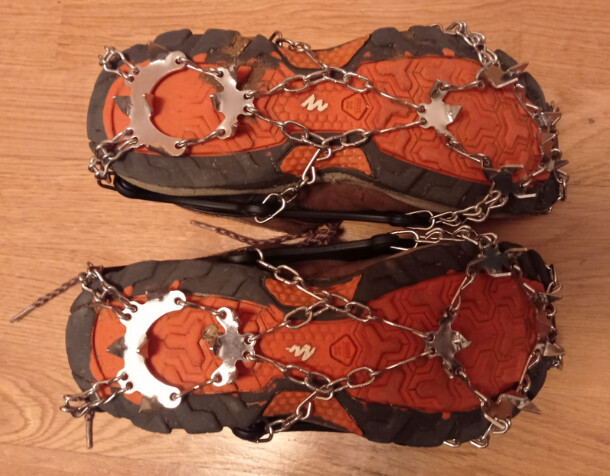 Looking forward to go walking on some ice…
73,
Guru
So great, I will have to buy these one too.
And i will test them. Thanks for nice QSO.
Roger
Yes Carl !
We did it - s2s.
Nice for this first QSO together.
73 QRO and see you next.
Roger
Yes I'm fine !
It's not a dangerous summit but I was lazy cosly I didn't use my crampons.
Anyway, In mountains we have to always pay care


73 Roger
Thanks Eric to be my follower.
Always a great fun to start my activities with F5JKK first


73 QRO
Roger
Bravo Carl pour ton activité au sommet.
En hiver, le paysage est différent, et le challenge aussi.
Content pour le complete summit. 73 QRO - Roger
Paul,
Probably in january / february I will go to Mont Ventoux.
I will let you know for your complete summit.
73 QRO
Roger
It's clear that these ones I've got are not serious crampons and I don't pretend going to serious on-ice hicking with them, but I know they will be perfect to walk/hike on the type of hard snow and ice I usually find in the type of hikes of the activations I do.
And we don't have so much snow and ice here as you do in your area. So I hope these ice spikes will be just perfect for me.
I only hope to be able to use them many times for many years.
73,
Guru
P.D. by only driving about 1,5 hours from my QTH, it's possible to find lots of snow/ice and serious winter climbing in the EA2 Pyrenees, with summits over 2000m and some even reaching higher than 3000m a.s.l. as you can see in this picture I took during my activation of EA2/NV-092 (only 12 Km South of Pamplona) last Monday: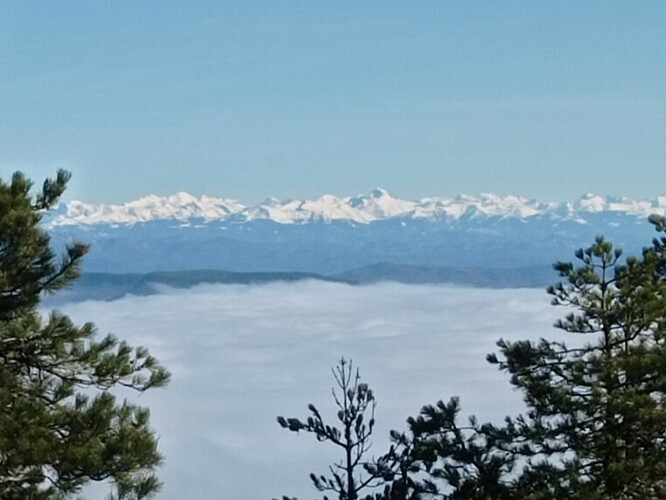 But these are the type of hikes I just don't even try or at least I have never tried in winter conditions since I did the highest one in the center of the picture when I was in my 20's. That is Mt. Bisaurin EA2/HU-057 at 2670m a.s.l.
Hello Roger @F5LKW.
Thanks for the exciting video



and an extra treat for Nioky


A nice winter activation. Thanks also for the qso. See you soon.
73 Marcel DM3FAM
Hello Guru @EA2IF.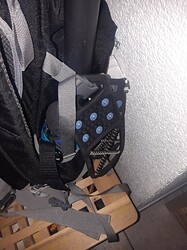 I have these on my backpack. Discovered at a flea market. Very light, no risk of injury, very elastic. But probably only half as sturdy as your new ones. Good luck with these on your next tour


73 Marcel DM3FAM