Today the weather is terrible and I took the chance to finish my OCX Mini for 30m.
Of course I need an antenna for it. An EFHW was quickly built. It will of course hang as Inv-V on the telescopic pole.
The other day I got hold of some strain reliefs for hanging lamps. They are available with 2 or 3 holes. They are great for holding the antenna wire. You can easily slide the wire through while pushing up the pole.
Maybe this is something new only for me… but I find it handy… and maybe it will help someone.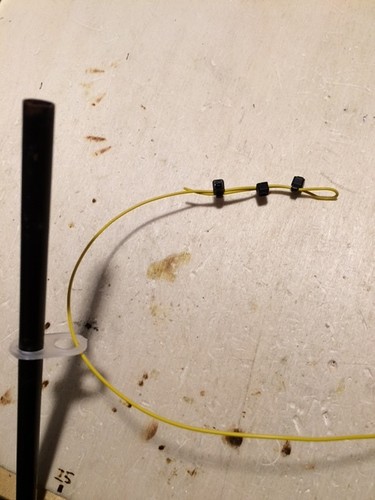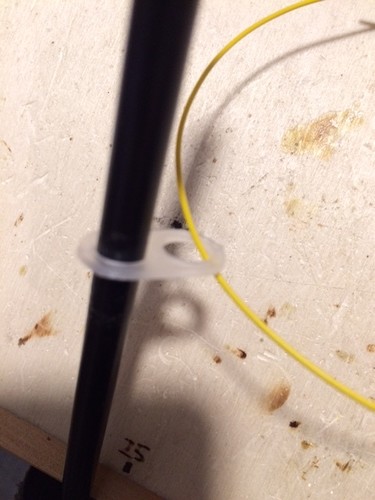 73 Armin