Hi all,
I worked the activator DL2XL/P today on 40m CW, but he was weak and I didn't manage to copy him when he passed his SOTA reference and I had limited time to remain QRV on the band, so I had to rely on the SOTAwatch information.
These 3 spots showed up on SOTAwatch today.





Either the first spot was wrong or the second and third ones were wrong.
I tried to log my contact with the reference DM/RP-419 but my logging program SAISIE SOTA told me there was an error. Then I tried to log it with the reference DM/RP-429 and SAISIE SOTA said again there was an error.
Now I look at the summits info in the database and I see neither of these references exist.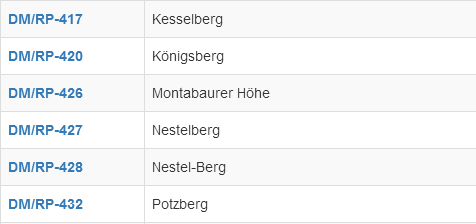 I fear this might be a border summit and it has a different reference now or it's not a SOTA anymore but the activator didn't know it.
Can anybody, please, give us some light on this?
Thanks in advance.
73,
Guru