Dear all,
unfortunately I used the wrong country prefix in my first spot on 11:35 for 14Mhz today, 31-Oct. Sorry for that. Please correct your logs. I used the right callsign during the QSO´s, just the first spot on 14.330 Mhz was wrong.
wrong: OE/DL2KL/P - right: DL2KL/P
Beside that I enjoyed the activiation today on DL/MF-079, Wendelstein very much. Thanks for all the contacts, it was a pleasure to work you all.
It is a popular summit, the weather was quite good, so a lot of people there. I did not want to disturb the other visitors too much. Therefore I decided to decent about 15 m height (but still in the activation zone). Moreover it was not so windy there.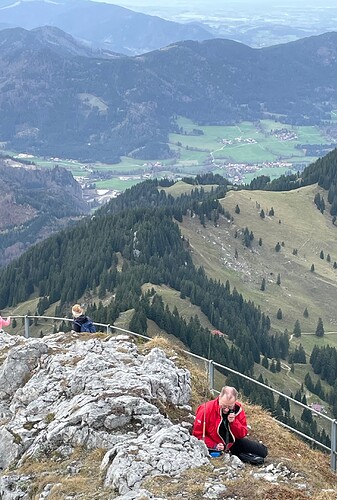 I used the KX2 and the AX1, both worked well resulting in 34 QSO´s in about 40 min, including 7 S2S
Hear you soon agn, 73 de Klaus, DL2KL