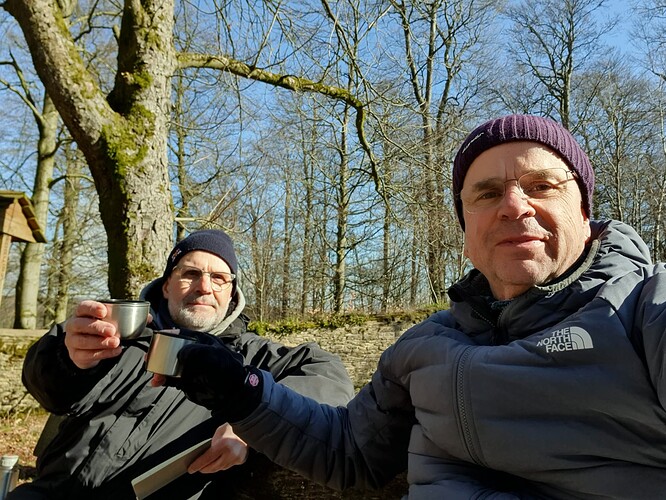 Today my friend and fellow activator Uwe, DK8OA (left) passed 2500 S2S points.
On August 21 I infected him with the Sota Virus. Since then he never misses an opportunity for a double activation.
Dear Uwe, I would like to congratulate you on your commitment and I look forward to our many future activities.
73 Chris