Dartmoor 23/09 to 25/09
Just the one summit of High Willhays to be had and was not actually in the original plan as it was more of a history trip with a side of wilderness radio to be had. First objective was Nack Mine ruins, then on to a recently discovered and unmarked stone circle near Sittaford Tor.
However I did have unfinished busines with High Willhays as my last attemp to operate from the summit ended in me soaked to the skin, cold, zero visibility and a very wet dog!
Friday afternoon and I arrived at Nack Mine. Not a lot to see but there is a fair amount of history on the web about it.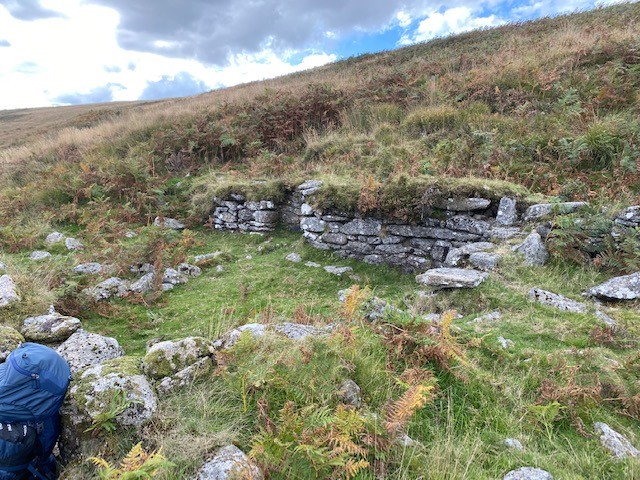 Nack Mine
Then on to Wild Tor for the night picking up water on the way.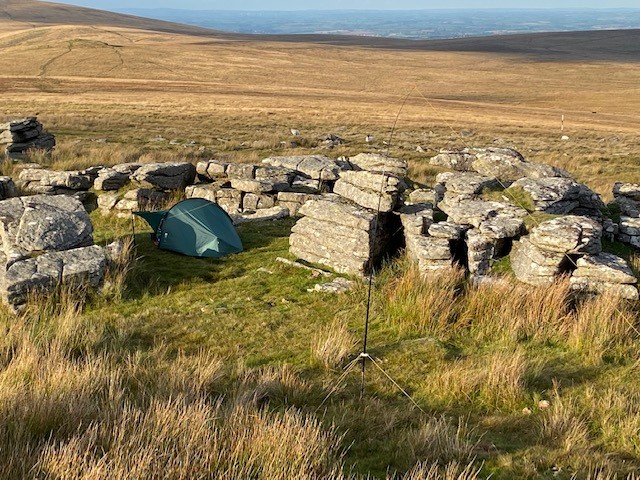 Radio set up for the evening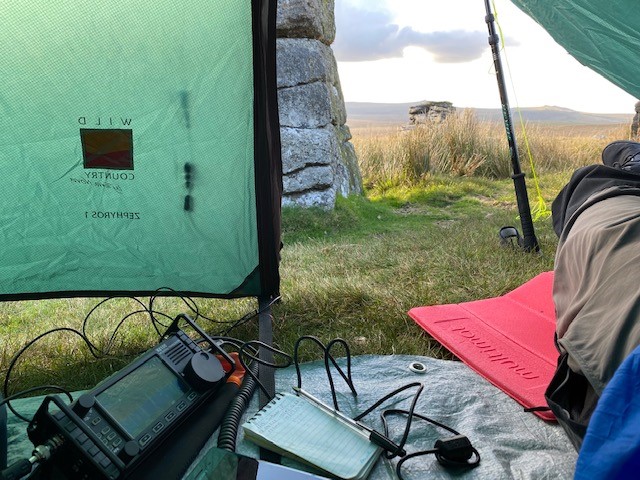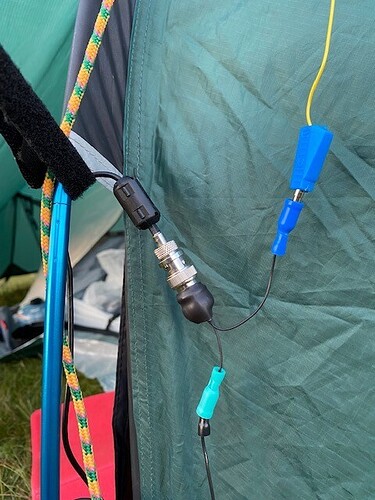 Worked a bit of FT8 and some SSB on 40 and 20. Notably S51DX who's signal was crashing in as usual and M0ICR Carl.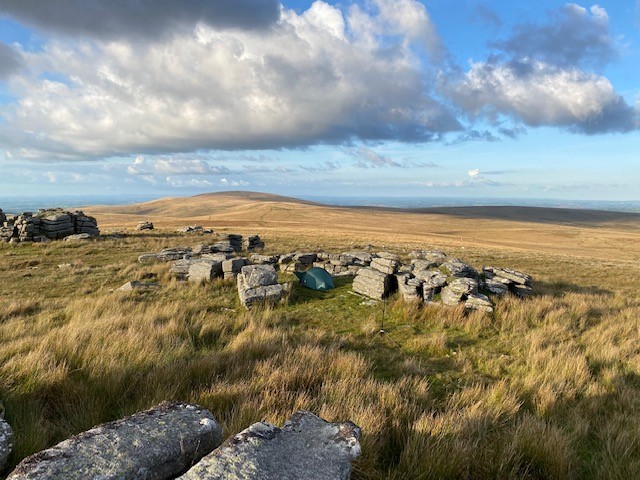 Sunset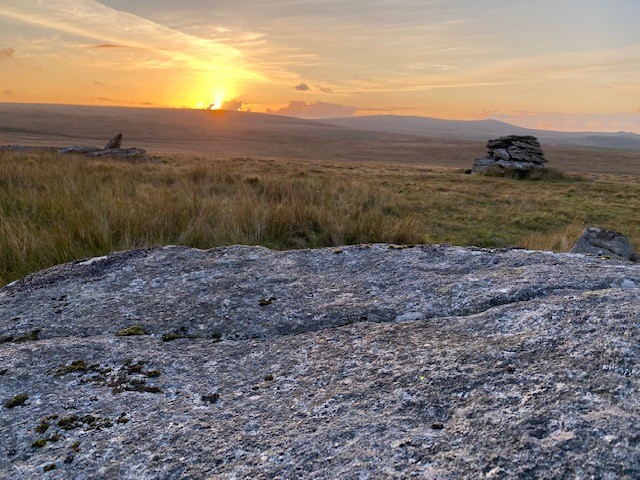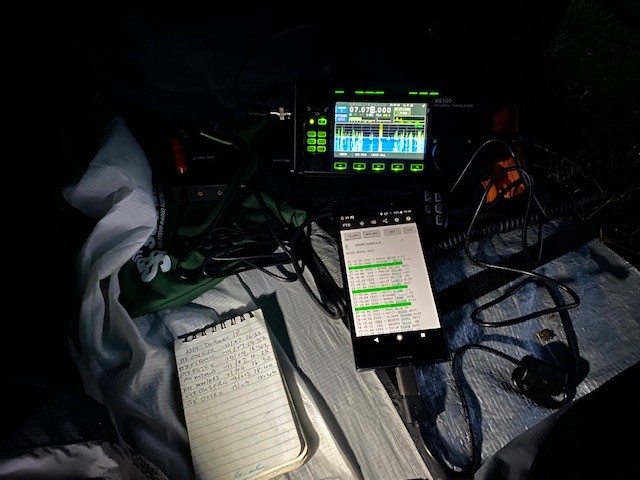 Evening Operation
Saturday broke and looking out the tent it was misty and light rain. Hmm not good but within an hour it had cleared and bright and sunny.
I made my way to Hangingstone Hill with not a sole to be seen. This was decision point. If I continued to Sittiford Tor and look for the unmarked stone circle I would not make it back to High Willhays. If you have walked this part of the moor you will know its either ankle twisting tusock grass with hidden deep holes or bog so slow soggy work even in summer with few paths and even those on the map a dubious.
Decision made and I turned West to Cranmere Pool leaving the stone circle for another day. High Willhays to finish business there.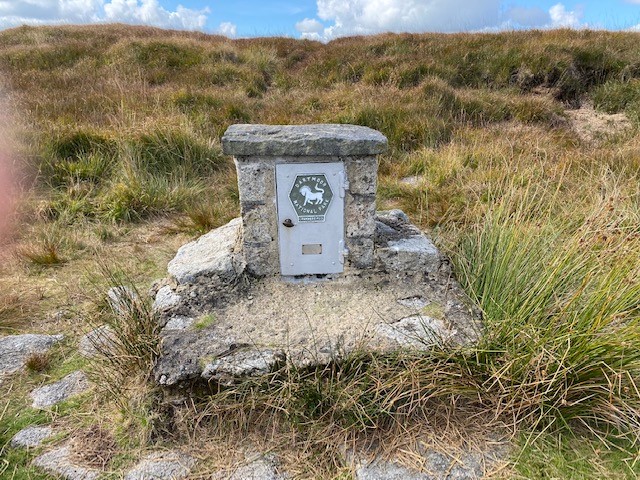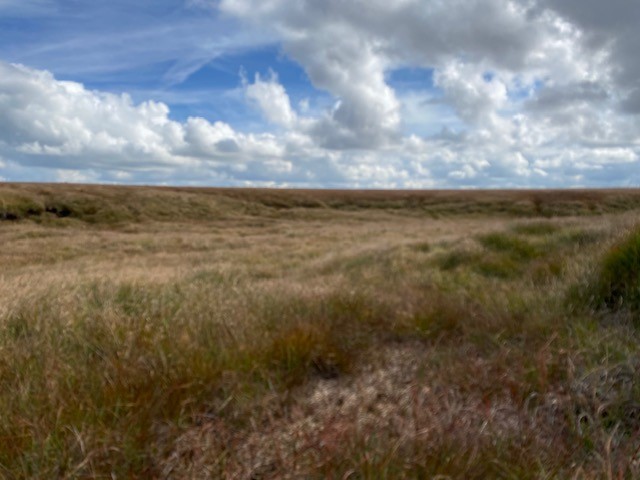 Cranmere Pool. Not much to see and no view either as its in a dip but one of the remotest places you can get to in Southern England so worth a soggy trip. Oh and you can sign the book if so inclined.
From there I ambled along not in any hurry and decided on camping Saturday night just short of High Willhays at Dinger Tor picking up more water on the way.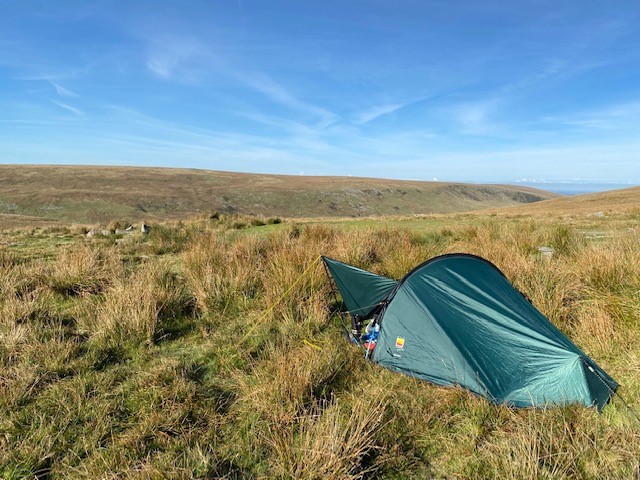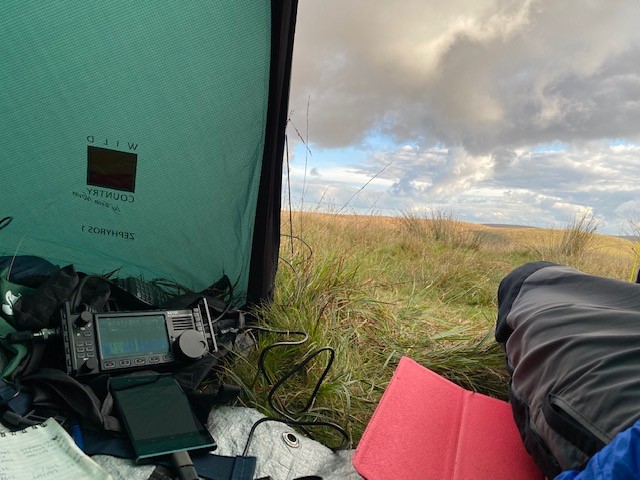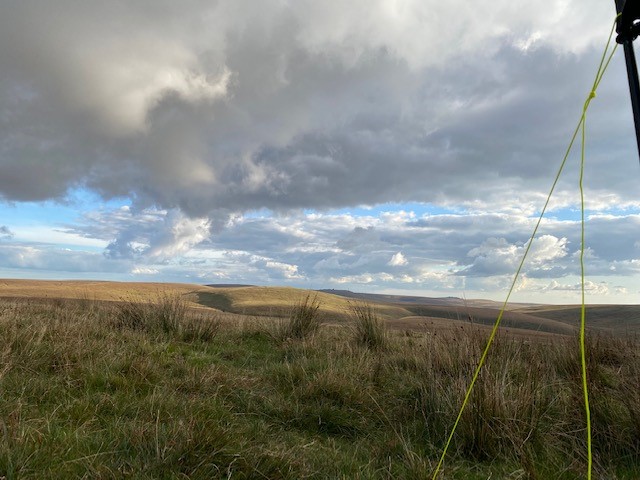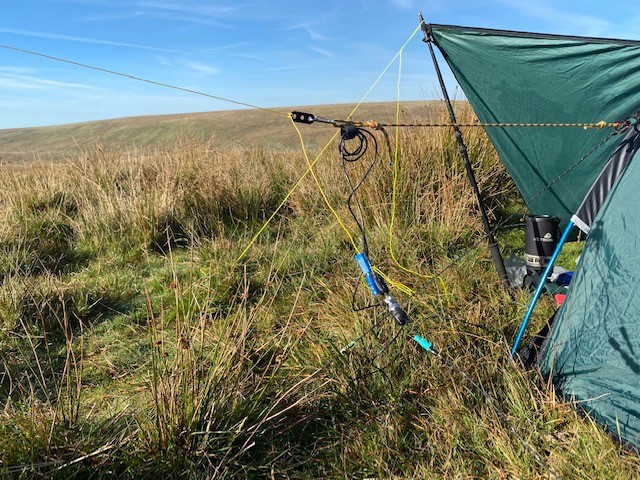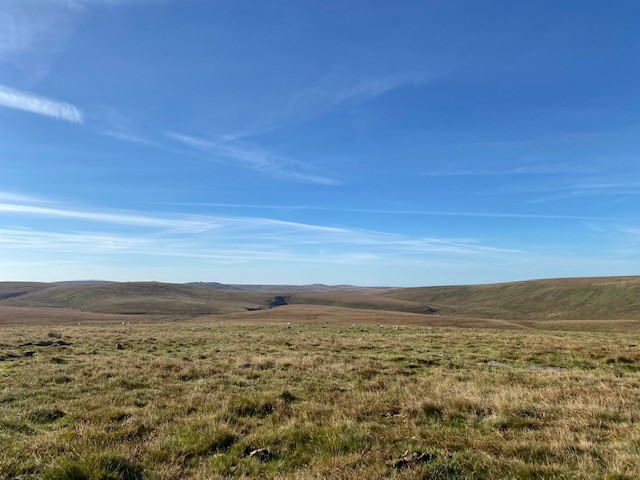 Sunday morning was glorious and I didnt rush to pack up but switched on the radio again making a qso with an OE special event station and listening to some JA's. After the third cup of tea thought I should really move on, but it was so peacefull and stunning that morning, I just couldn't or had no reason to rush.
It was a short half hour or so walk up to High Willhays summit and the weather perfect.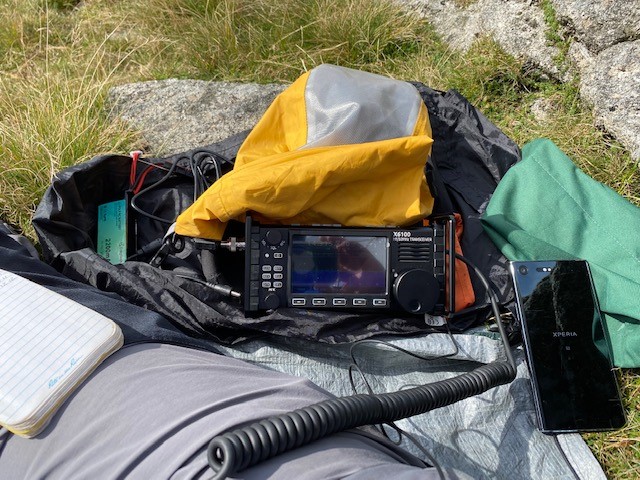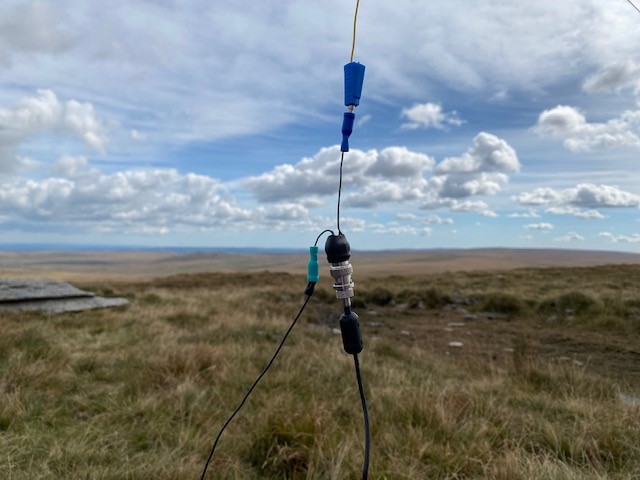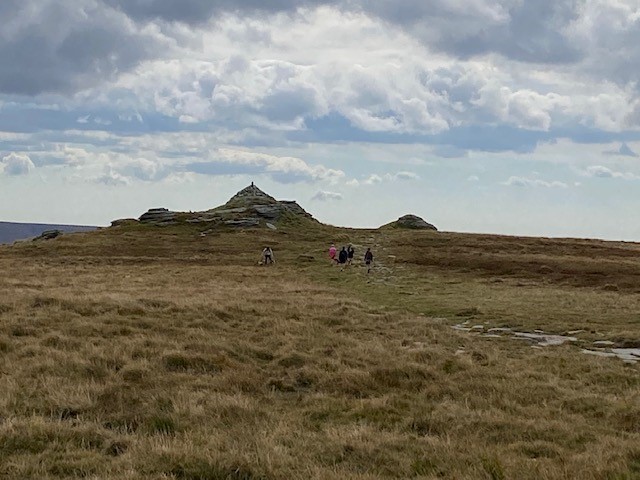 The summit was quite busy as there was an event on so I moved away and found a quiet spot but still in the zone. A self spot on 40m 9 calls including M0ICR again and one contact I made after the run dried up.
20m had another 4.
The band were very busy and strong signals from most stations.
Time to retreat as I had about an hours walk back to the car and a three hour drive home.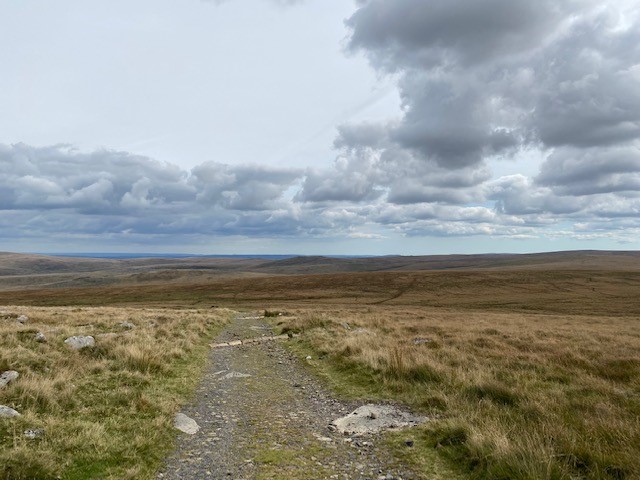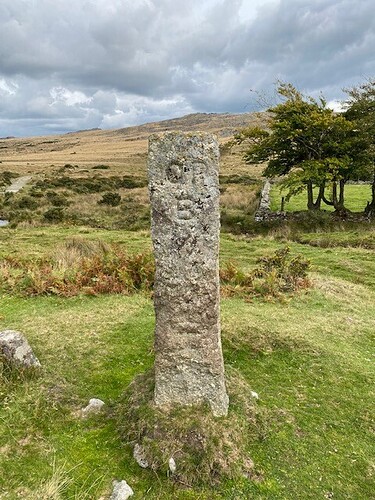 On the route back is Nine Maidens Stone circle that I had passed by on the failed High Willhays trip last time as I was just to wet and cold to stop.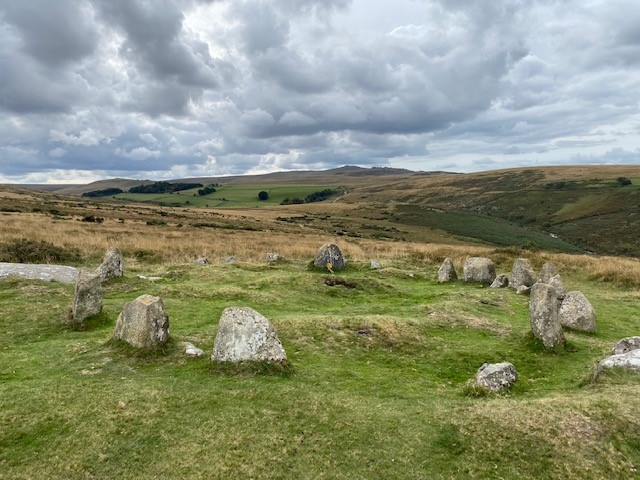 Its only small but one I had not seen.