I received a lovely Kent straight key this morning. Trouble is, it doesn't fit in my shack: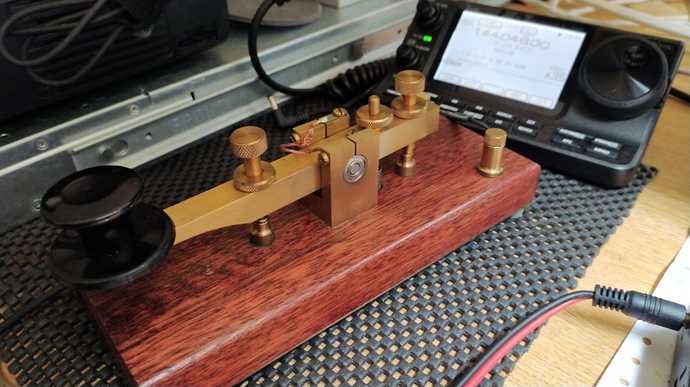 Is this just me? Not appreciating the quality?
OK, lets take this one step further… I am thinking about making this more 21st century, starting with the wooden base. At the very least I would paint it black, but how far could you go? Vinyl wrap? Could I paint the brass a less 'brassy' colour?
Surely I'm not the only person in the SOTA community to have thought this - you're far too a wayward bunch.
Please let me know if you have any ideas. If I turn this over to the kids I'm likely to end up with it painted in 'Nyan cat' colours…Nyan Cat [original] - YouTube
Please don't click on that link if you value your sanity…
Yes IT IS TIME I GOT OUT SOTA AGAIN.
Apologies, Mark.