While activating W7M/GA-106 (Black Mountain) today I encountered some odd ice crystals (attached) which fell from the sky. The weather was cool (perhaps a bit above freezing) & we were in & out of a cloud as we ascended with episodic sleet coming down. A good proportion of the sleet was crystaline in nature. The sleet crystals were all quite angular, planar & striated in various sizes. The photo is one of the larger ones & had partially melted by the time I took the photo. Many were 1/4-inch (1-cm) or so in size. At first I thought they may be coming from the trees, but there was no snow or ice on the trees (at least within 1-mile or so) & they were clearly coming from the sky. They would sometimes "dump down" over a period of 1 or 2 seconds. The conditions were generally calm (non-windy), although there was a slight breeze.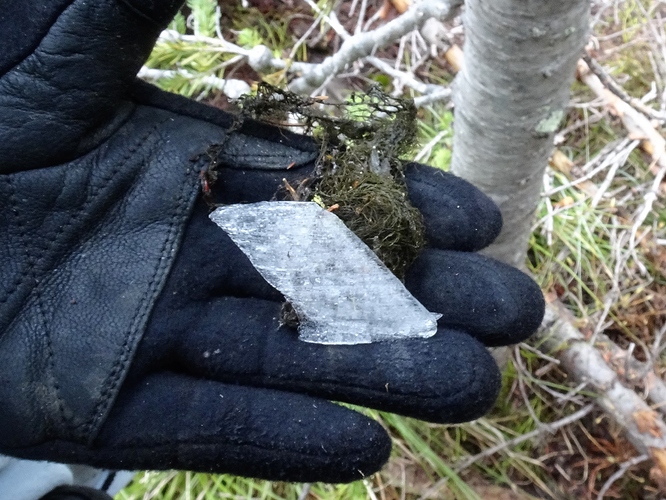 I would describe it as "sleet" - except for the striated crystals.
Has anyone seen anything like this?
73,
Rob - AE7AP